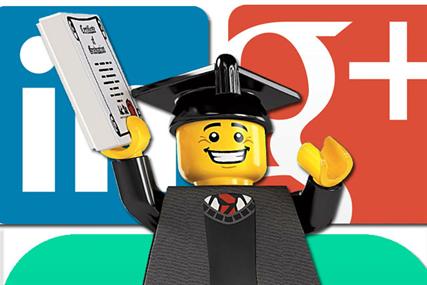 Just when you thought the years of taking exams were behind you forever...
It emerged last month that senior Lego executives - from across departments, not just those in communications - were encouraged to take an eight-hour social-media course, culminating in a theoretical and practical exam. The story grabbed people's attention - in fact, it is one of Marketing's most-read online stories to date this year.
For Lars Silberbauer, Lego's director of social media, it is not about radical thinking; simply that '(everyone) in a company needs to get what it is to be social'.
Lego created the development programme for all those who work with social media in any way, but it became so popular that other senior managers felt they could also benefit from the training. At the end of the course, the Lego management had to compose a post on the brand's Facebook page, which has a 4m-strong fan base.
Speaking at Maketing's Social Brands conference in February, Silberbauer explained that the 'nervousness around the room when they see they need to communicate with customers' is palpable. 'But when they get 500 likes, that's when they realise what social media is all about.'
No department should lay claim to 'owning' social media, explains Danny Whatmough, director of digital strategies at technology PR agency EML, in our other social-media management feature this week.
Completely decentralising responsibility is not the answer because it could lead to inconsistencies, he warns. Instead, an approach whereby the social-media team sets the strategy, with implementation then left to the needs of different departments, is a model worth considering.
Last week, corporate reputation firm Portland launched a social-media crisis simulator to allow brands to 'stress test' their response strategy in case they ever found themselves at the centre of a social storm.
Corporate communications sits at the heart of Portland's simulator. However, the firm envisages situations involving the chief executive, business continuity teams, the legal department, operations and HR as core players in the social-media strategy.
As the HMV live-redundancy tweets highlighted last month, it is bad practice for res-ponsibility to rest solely in the hands of a few.
While the content of Lego's exam remains a closely guarded secret, Marketing, in conjunction with social-media agency Jam, has devised a quiz to put your understanding and knowledge to the test.
Why not also use this as a basis for break-ing social media out of its silo, and adapt the exam to suit your brand needs? Taking Lego's lead, this could be the building blocks for greater social buy-in across your business.
Take the social media exam here #MarketingSME
The answers are available here.