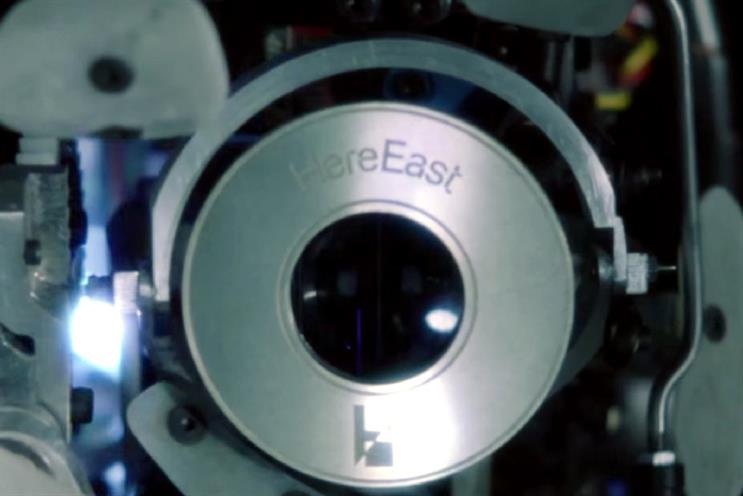 Contrary to popular wisdom, the start-up ecosystem in East London will not drive long-term economic growth for the UK. Instead, it's beginning to look like it will come from big brands helping start-ups scale up.
The original premise of Tech City was to pit the area against global tech hubs such as Silicon Valley
It has been five years since Prime Minister David Cameron announced Tech City, a taxpayer-funded quango to promote the interests of start-ups clustered in East London.
The original premise of Tech City was to pit the area against global tech hubs such as Silicon Valley. At the time, there was surprisingly little emphasis on regional hubs such as the M4 corridor, UK home to companies including Microsoft, Dell and Huawei, or Cambridge, where the concentration of globally sought-after skills has attracted many high-tech businesses.
Nonetheless, Cameron's vision for East London has not come to pass, and the capital may never be the UK's primary engine of high-tech growth.
That isn't to say that Tech City has failed in putting London on the global map, however.
The power of the start-up
KPMG's enterprise director, Tim Kay, notes that government efforts over the past three years have boosted venture-capital funding to British start-ups, while the number of newly registered firms has boomed.
"It's all been about entrepreneurship, because, after 2010, employers were not hiring as they used to," he says. "The growth in the UK was stalling, so we needed people to start their own businesses. And that has been incredibly successful."
Success has been such that developers are hoping to mirror the set-up of Shoreditch further east in the capital. The Here East project, run by property firm Delancey and data-centre operator Infinity, is in the process of turning part of the Olympic Park into a new home for tech firms.
Tellingly, the aim of the project is to house not just start-ups, but manufacturing and design firms, media companies and universities. Loughborough University and BT Sport are among the initial tenants.
When it comes to start-ups, though, most young businesses will struggle to move on to the next stage of development.
"Start-ups, by definition, are early-stage and unlikely to be massively revenue-generating," adds Kay. "On an individual basis, they are not necessarily going to be big employers. It is not the [government's] goal to create a culture of start-ups."
If Britain wants to fulfil its ambitions to become a 'tech nation', it must help start-ups to step up their operation
There are manifold reasons for this; British start-ups are often bought out by bigger US firms before they reach a meaningful size. Cambridge-based enterprise firm Autonomy was bought (disastrously) by HP for £7.1bn in 2011. Apple acquired analytics firm Semetric earlier this year, and Yahoo! paid a reported $30m for news app Summly in 2013 – the list goes on.
A helping hand
If Britain wants to fulfil its ambitions to become a 'tech nation', it must help start-ups to step up their operation. One way to do that is to pair them up with big, home-grown businesses. For the most part, start-ups aim to disrupt established business models, but forging partnerships means they can scale up, while helping bigger firms innovate.
Kay adds: "If you exclude the really disruptive forces of an early-stage business, many of them look to corporate entities. [They ask], can we make your business more efficient, can we get you more customers? Once that tap gets turned on, you will see innovation speeding up."
Some brands have already cottoned on to the potential of integrating start-ups into their core business. Unilever Foundry opened last year to identify smart start-ups, scale them up and then tap their knowledge through a partnership. Separately, Tesco opened up an innovation lab in London last year to generate new ideas, while John Lewis' JLab hands out funding to start-ups that have the potential to change retail.
This kind of strategy requires innovation inside organisations, says Kay, who points out that most big businesses still find it "very difficult" to collaborate with third parties.
Beyond London
Studies suggest that the regions are fast catching up with London in terms of high-tech growth.
Separate figures last year from McKinsey and Gibson Business Index pointed to the Bristol-Bath region as a fast-growing technology cluster, driven as much by established firms as new companies.
"People are less aware of the strong tech cluster here, largely because the companies are focused on areas such as silicon design, CPUs and microelectronics," says Matt Cross, head of inward investment at Invest Bristol and Bath. "While companies come and go, the talent and investments from the universities have been retained."
That cluster of specialist engineering know­ledge is one reason Bristol and Bath has been chosen as one of three areas to host the UK's first driverless car trials. The rest take place in Greenwich, and Milton Keynes and Coventry jointly.
Rather than try to recreate the US' Silicon Valley, which was born out of a very specific set of circumstances and developed over decades, perhaps the UK would be better off creating a 'Silicon Network' – a highly colla­borative set of specialist clusters dotted around the country.
In developing such a plan, the UK has the advantage over the US, purely in terms of geography. It is relatively easy to travel between London, Bristol, Cambridge and Newcastle, making collaborations easier than between, for example, sites in California and New York.
"The UK has only one cluster, and that is the UK," says Kay. "There's a slight misnomer around clusters: it's more about getting them to a critical mass, then interacting with each other."
Over time, he adds, "You will see this much more interactive set of clusters, which focus on different areas – so Bristol might have robotics, while Reading has hardware."
There are signs that money and attention is beginning to spread beyond London, but faster progress will depend on education. Brands that are alive to the opportunities collaboration offers will have the advantage – and the chance to disrupt before being disrupted.
DigitasLBi partners with start-up Liftshare
Digital agency DigitasLBi is one company putting its money where its mouth is. It entered a three-year revenue-sharing deal with car-sharing and travel-planning company Liftshare.
In essence, under the deal DigitasLBi becomes part agency, part venture-capital firm, with a vested interest in how its fledgling partner does financially.
The agency's UK, Middle East and Africa CEO, Anil Pillai, says the idea was to be more involved with a client business, rather than simply building an app or platform and handing it over.
The partnership also gave the agency a chance to have a hand in the UK's increasingly cashless society, with passengers paying for lifts via an app, rather than with cash or a card.
"We wanted to look at different models for IP and harder revenue share deals, which tied us into making the property successful," explains Pillai.
"Rather than being consultants and walking away, we are the product owner; we are on the hook for sales, recruiting drivers, and establishing Liftshare as a brand ahead of other transport mechanisms. For me what's been interesting is that is has forced the agency to think like clients."