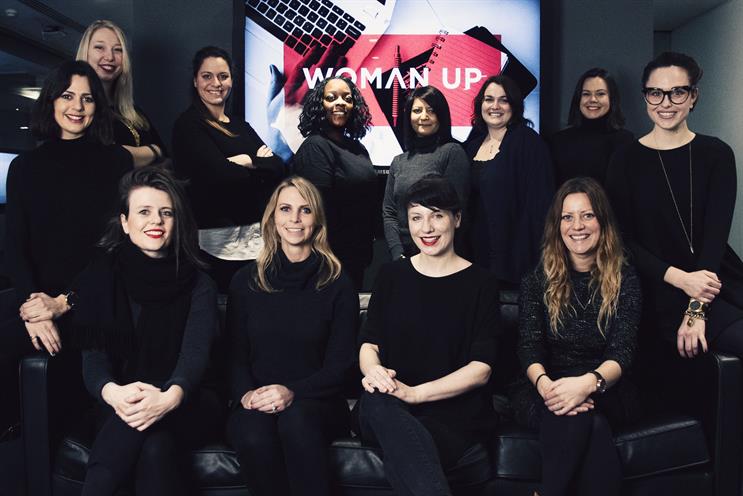 Misty Copeland springs to mind; the strong, black principal dancer, who redefines the type of women that are considered to be a prima ballerina.
Or Amy Schumer, who normalises perceived female flaws through humour. And of course Angela Merkel, Time's Person of the Year for 2015, who demonstrates how a woman can be the de facto leader of the free world.
This trend is also reflected in the output of our own industry: impactful campaigns like "this girl can" by FCB Inferno for Sport England and the much applauded "like a girl" by Leo Burnett for Always.
But also "imagine the possibilities" by BBDO San Francisco and New York for Barbie, a brand so often criticised for its female image, turning the idea of what it means to be a Barbie-girl on its head.
Even stock photography has discovered that women can do more than eat salad and Getty's 'lean in' collection features imagery of powerful women.
The societal shift is palpable. It's time to step up and take this positive momentum to inspire greater gender diversity and female empowerment in our own industry.
That greater diversity will lead to fresh perspectives, new approaches and work that normalises the portrayal of women beyond the industry into the wider population. As Cindy Gallop put it so eloquently in her 3% talk from 2013: "The future is gender-neutral."
We know this. Our industry prides itself in being forward-thinking and on the cusp of innovation.
Yet, we still have far to go.
At R/GA we bring together two of the most male-dominated industries (tech and advertising).
We're also Campaign's Innovation Agency of the Year, second year running. This makes us incredibly conscious to take active steps to shift the agenda towards a more mindful approach to marketing today.
That's why we founded Woman Up. We're a group of women in leadership positions at R/GA that works closely with our exec. Our aim? To attract, retain and grow the most talented females in our industry.
Our approach is three-fold:
1. Mindful marketing – changing through work
2. Retain and attract
3. See it to be it
First off, we want to help our clients create work that truly speaks to women and establishes a benchmark for mindful marketing in the industry.
Secondly, we want to attract the top talent in the industry, which has always been a priority; but we also want to get women interested in an industry and career they might not have considered before. This is an extension of what we are already doing through our existing partnership with Stemettes, now in its third year.
And last but not least, we firmly believe that you need to see it to be it. Therefore we're already lining up several thought leadership opportunities and a series of Woman Up talks and panels with inspirational female speakers.
But this is only the start. We hope Woman Up will inspire other agencies of the future to follow suit.
Nicole Armstrong is associate strategy director at R/GA London and Kat Hahn is associate creative director at R/GA London.