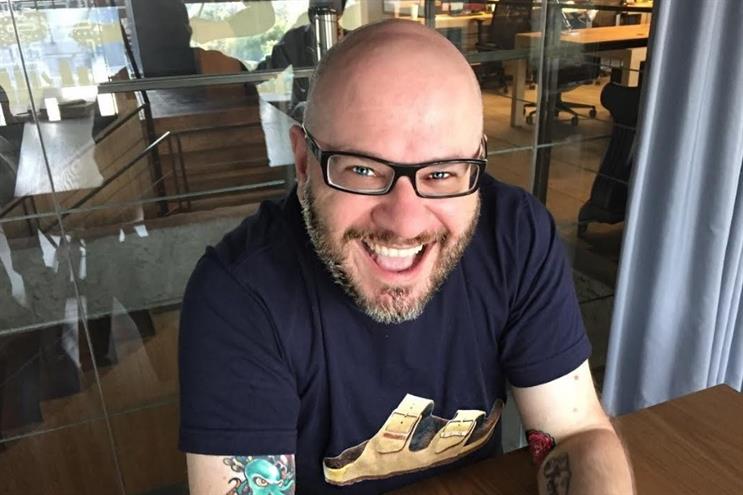 R/GA has appointed Rob Campbell as executive strategy director for EMEA. He will be based in London starts next week. He replaces Simon Wassef, who is returning to Australia after three years at the full-service digital shop.
Campbell has been tasked with growing and evolving R/GA's strategy department across the region.
The Interpublic agency is entering a new era without its creative chief and London office founder James Temple, who has moved client side by joining tech start-up Magic Leap. Temple's exit followed the departure of group creative director Jon Andrews in July.
Described by R/GA as a "key hire", Campbell will report to Matt Lodder, executive vice-president and managing director at R/GA EMEA. The EMEA strategy team will report to Campbell.
Lodder said: "Simon has built a formidable strategy team over the last three years. We'll be sad to see him go and wish him all the best. Rob has joined R/GA to continue to evolve our strategy department across the EMEA region as the agency continues to deliver transformation at speed for its clients."
Campbell previously worked at IPG stablemate Deutsch in Los Angeles as head of planning, having joined in May 2017 from Wieden & Kennedy Shanghai. His departure from Deutsch just over a year later was reported by Adweek in July, with sources saying Campbell wanted to be closer to his family in the UK.
His agency experience spans 30 years in roles across the UK, Asia and Australia.
Campbell told Campaign: "I love the idea of being part of a company where I can help build something that outlives me. R/GA gives me that opportunity like no other.
"I am also super-excited to continue to build one of the most interesting strategy departments in the region. 'Interesting' is a pretty ambiguous word but, for me, it's about how we go about solving problems and the creativity that comes out of it. I can't wait to get started."