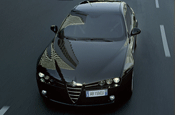 The agency initially pitched against the incumbent FullSix, AKQA, Work Club and MRM, which pulled out an early stage of the process.

The pitch was run out of Fiat's headquarters in Turin, Italy in the last quarter of 2008.

It is understood that R/GA will focus on activity leading up to Alfa Romeo's centenary next year.

The US-based agency is also expected to introduce the Alfa Romeo models to the American market, following Fiat's purchase of a 35% stake in Chrysler.

Earlier this month, Fiat announced a reorganisation of the Alfa Romeo division to achieve "greater synergies and integration of activities common to various brands".