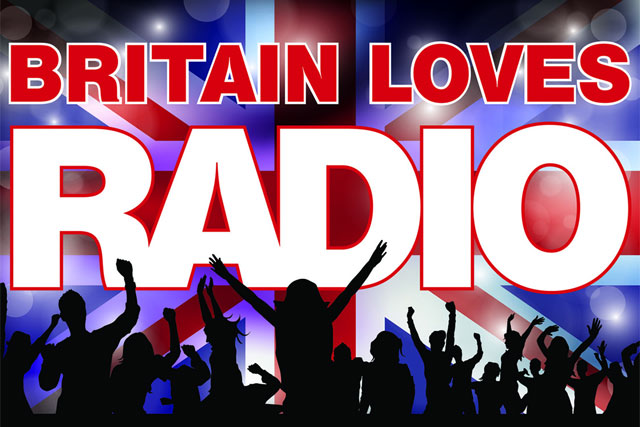 Radio has played a major role in shaping and defining British lives since the BBC's first broadcast in 1922, a genuine media world first. But such broadcasting legacy makes it all too easy to forget outside of the BBC, commercial radio is the youngest of the UK's 'traditional' media, having only started in October 1973 with the launch of Independent Local Radio.

Since then, the UK's love affair with radio has continued to grow, with record audiences in excess of 47 million, or 91% of adults, listening every week for an average of 23 hours, and 33 million tuning in to the commercial sector.

The IPA's latest Touchpoints 3 research confirmed radio is still the nation's second most-consumed medium after TV, accounting for more than a quarter of the average adult's time spent with media across the day.

But as many an online publisher can testify, consumption is not a guarantee of media spend in itself. The commercial radio sector has benefitted from having ambitious, risk-taking leaders, who have been proactive in leveraging its much-loved content.

As the commercial membership body, the RAB has been able to foster and tap into this unity over the last two decades. The broadcasters talk of a sense of collective responsibility rarely seen in competing media.

It was decided long ago, for example, that each group would feed its own monthly financial performance into an anonymous database, resulting in an up-to-date industry shared overview, the likes of which most sectors can only dream. Imagine all the national newspapers sharing monthly ad revenues to form a rolling market overview? At present they can't even share a lift.

Yet still, the resilience of national radio spend caught many analysts on the hop last year, when the withdrawal of the bulk of government spend was expected to create a giant dent. Radio in fact ended the year up 2.2%, according to ZenithOptimedia.

As the commercial radio body, the RAB helped galvanise the industry at a time it needed it most, through research and tools and its national ad campaign, 'Britain loves radio'. The body also played a key role in the successful joint venture with the BBC to launch Radioplayer, the simple and consistent online listening console.

Such innovation is only set to continue, with RAB planning to unveil two new initiatives at its birthday celebrations today, RadioGauge Predict and LoveRadioAds app, both aimed at helping advertisers, media agencies and creative agencies get more from the medium.

And the outlook for 2012, as far as anyone can tell in this climate, is for more growth. After a fairly solid start to 2012, commercial radio was the only media to receive a significant upwards revision in ZenithOptimedia's March forecast, with adspend tipped to rise 1.7%, instead of the 1% expected three months ago.

There is no room for complacency, and many broadcasters would like to see advertising better reflect consumption and edge nearer to a 5% national share.
Creativity in radio ads is another issue RAB is tackling head-on through a tie-up with D&AD. But as the comments from some of RadioCentre's board members demonstrate below, the overall mood as the RAB turns 20 is undeniably bullish.
Stuart Taylor, chief executive, GMG Radio
When did you join?
I joined GMG Radio, a relatively young radio company that had grown by launching and acquiring radio stations over the previous eight years, in 2007, as a surge of confidence swept through the radio industry. Radio was becoming more 'digital', regulation was beginning to loosen a little, possibilities were opening up – but then came the recession.
What struck me immediately though, was the resilience of listening figures and the passion and dedication of people working in radio.
With these factors as a consistent backdrop, Radio's special place in the lives of the public is assured. It remains a primary source of emerging talent on air and music discoverability. And whilst Radio likes to hark back to its early, pioneering days, digital technology and social media are revolutionising listeners' experiences, providing many new opportunities.
Future challenges and opportunities
Radio has long been a multi-platform medium, and now every tablet, laptop and smartphone sold is another radio out there.
Every medium has its challenges going forwards but I believe with the increasing number of well presented, large scale, clearly defined brands, like Smooth Radio, Capital FM, Real Radio, Kiss, the socialisation of Radio and the accountability of the medium, the next decade will see Radio thrive.
Mike Gordon, managing director, commercial, Global Radio
When did you join?
I joined Global Radio in 2008, shortly after the GCap acquisition and after a long stint in newspapers, latterly specialising in new media at News International.
Back then, commercial radio was in the doldrums. But Stephen Miron, Global's chief executive, and our founder Ashley Tabor presented me with a vision of Global as a mainstream music and entertainment business. They challenged all my conventions about the medium.
It's been an extraordinary four years. By investing in our brands, and regularly filling arenas with music fans, we have transformed our business from a fragmented local medium to a national platform for advertisers. Losing the COI was hairy, of course, but it turned out to be a stepping-stone rather than a stumbling block and I'm immensely proud that my team has won Sales Team of the Year and Cross Media Sales Team of the Year two years running.
Future challenges and opportunities
The fact that the RAB is celebrating its 20th anniversary in such style is encouraging to us youthful striplings who've been in radio for just a few years, but also testament to the health of the medium from both a commercial and audience view point.
Radio is now the glue that holds together an advertiser's campaign idea that may comprise content creation, social media, retail and other platforms. This growth of cross-platform partnerships is a key opportunity.
The challenge today is to keep growing the number of creatively exceptional campaigns from all players in the market. With the RAB's help, we are on the way. Happy Birthday RAB.
Dee Ford, group managing director, Bauer Radio
When did you join?
My first foray into the wonderful world of radio was in Liverpool. I had been working in local newspapers in Manchester with Eddy Shah for a few years, when I was approached by Terry Smith, the then owner of Radio City. It was an offer too good to turn down, and I joined the Radio City regional sales team in Liverpool…and haven't looked back since,
There are two key things which stand out for me as highlights over the past 20 years – the ownership rules changing to allow the acquisition of Scottish Radio Holdings, thus broadening our portfolio; then the subsequent move to private ownership with the Bauers in 2008, where the ethos is totally, refreshingly focused on sustainable growth, as well as putting audiences firmly at the heart of everything we do. Both things have fundamentally changed how we do business, for the better.
Future challenges and opportunities
I believe that the biggest challenge and opportunity for the future will be the successful migration of audiences across to DAB. Bauer is wholly committed to making this happen as part of our strategy of reaching audiences across every platform and device, delivering quality content whenever and wherever they want it.
Clive Dickens, COO, Absolute Radio
When did you join?
I first worked for BBC Radio 4 on 'Schools Programmes' in the studio choir. I didn't do much singing, I was more interested in what was going on behind the glass. I remember feigning sickness to get into the control room. My first real adult radio role was at my local radio station, Chiltern Radio, in the early 80s.
When I worked at Capital Radio in the mid-90s the commercial industry really started to mature and grow. Up until then, most radio stations lost money, but with a new spirit of collaboration, the industry created RAJAR, JET, RAB, RADIO ACADEMY and RADIO CENTRE (AIRC) successfully lobbying the regulator to relax over burdening constraints to industry growth.
Future challenges and opportunities
Digital radio – It's been overcomplicated. At Absolute Radio we have developed a simple plus 1 radio strategy comparable to the Digital TV industry. The brands have a clear proposition. Absolute 80s was the first iteration and we also have 90s, 00s and have added Absolute Radio 60s and 70s in the last 12 months. We are beginning to own the decade proposition. The next big challenge is how to grow our online and digital revenues. We have developed and successfully launched our InStream model and urge commercial radio to follow suit.
As it happened: 20 years of RAB timeline -
Follow Arif Durrani on Twitter: @DurraniMix / Timeline produced by Ben Hall
AUTOFEED INTERACTIVE TIMELINE
Arif Durrani and Ben Hall recommends
Read more