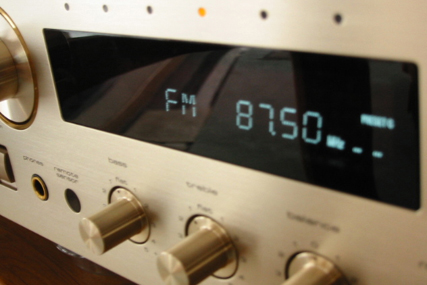 The programme is part of a wider £350,000 investment by the RAB to address the medium's creative underperformance, as demonstrated by the poor performance of UK agencies at ceremonies such as the D&AD Awards.
The RAB will take over a new radio section of the inspiration vertical on the D&AD website with resources for creatives to use, including case studies, interviews, sound clips from the RAB archives and links back to the main RAB site.

D&AD and the RAB will also develop a training programme that will support and inspire radio creativity. It will roll out in spring 2012 and will include sessions at individual agencies and advertisers.
Tim Lindsay, chief executive of D&AD, said: "To help raise the standard of creativity in radio advertising successfully we need to take the message into both the agency creative community and the client community."
The RAB will also sponsor the radio category of the D&AD Awards and will take an active role in encouraging agencies to enter their best work. A special RAB Radio Pencils briefing session will be designed to address the challenges of the medium.
Former deputy chief executive of the Government's communication arm COI Peter Buchanan joined the RAB as a creative consultant earlier this year to help inspire creative agencies to exploit the possibilities of radio.
The programme of the creativity campaign was informed what senior creative directors at major UK agencies said would help drive up creative standards in a series of meetings with Buchannan.
Simon Redican, managing director of the RAB, said: "The quality of UK radio creativity is not what it should be, evidenced by the fact there were no UK agencies shortlisted for radio advertising at this year's Cannes Festival.

"We hope this campaign will motivate creative agencies to produce world class radio scripts which the whole UK creative industry can be proud of."
The RAB is part of commercial radio trade body RadioCentre and funded by the commercial radio stations. RAB executive chairman Linda Smith said the success of this significant investment will be judged on many factors.
Smith said the RAB will look at the number and quality of entries to awards such as D&AD and the Campaign Big Awards and the proportion of radio campaigns that are brand building, rather than promotion or price-driven.
The proportion of radio campaigns that are brand building will be a "tangible piece of evidence and demonstrate a step change," Smith added.
Follow @MaisieMcCabe on Twitter