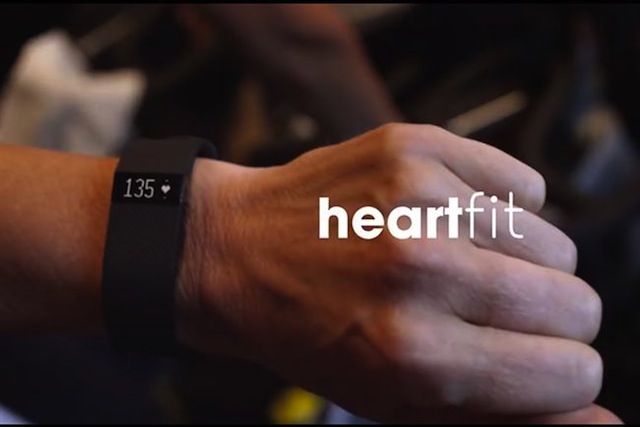 It's a familiar cycle: too many holiday cookies followed by the New Year's splurge in resolutions to lose weight. But the cycle is taking a chaotic turn this year thanks to wearables like Fitbit, writes Campaign US.
Everyone knows that January and weight-loss marketing go hand in hand. About 70 percent of us are overweight or obese, according to the U.S. Centers for Disease Control and Prevention. That, in turn, is feeding a weight-loss industry worth $60 billion, according to Marketdata.
Electronic wristbands including Fitbit, which is set for an IPO this year, have officially joined the marketing fray — elbowing into the female-dominated territory of Weight Watchers, Jenny Craig, Curves and others. (Fitbit tracks your activity and aids weight loss by logging how many calories you've burned each day when you input a list of the food you've eaten.)
This January, marketing to the couch potatoes has never been more crucial.
The Affordable Care Act or "Obamacare" — with its focus on prevention — is giving all health and wellness brands a shot in the arm. But it seems to favour techie gadgets and the do-it-yourself approach the most.
"The sea change in healthcare is resulting in far more consumer-centric products," Gary Shapiro, CEO of the Consumer Electronics Association said. "Design advancements and the widespread adoption of mobile devices mean consumer-centric healthcare is now possible in ways we never imagined," he said. "Look for increased personalization and lower costs."
Curiosity about wearables is also gaining traction. About 45 percent of Americans are interested in getting a wearable device, and about 10 percent already wear trackers, such as the $100 Fitbit Flex, according to a Forrester survey released in December.
Fitbit, launched seven years ago, enjoys 69 percent of the market, per the NPD Group, followed by the Jawbone brand at 14 percent. Over the holidays, Fitbit debuted its first TV campaign, running on network and cable in the U.S. as well as in Asia Pacific and Europe.
Crafted by Argonaut, a San Francisco creative agency, it shows athletic people running, rock climbing, rowing and biking with a mantra of "bikefit, paddlefit, gracefit … and holy fit". The closing slogan is "Find your fit". Brett Anderson, lead singer of The Donnas, provides an upbeat, Nikesque, musical backdrop.
The message is designed to be inspirational and show that fitness is different for everyone, according to the company. The TV work is backed by digital and cinema ads.
Experts say this is a promising first step. Wearables can reach everyday consumers only if they keep it simple, branding expert Karen Post advised. "The brand should provide easy ways to let people learn about how it works and connect with them using other high-value touch points, such as an app that encourages them to use the device or an event where wearables are common."
Fitbit and similar brands should also understand that mass-market, low-tech consumers are not looking for another device that operates on its own. "They want something that seamlessly fits into other products that have made their way into their lives," Philip J. Ryan, director of E-Edge, a management training firm, said.
The marketing should gloss over the brand's functionality and focus on its benefits, Ryan added. "Average consumers don't want to know about all the various dashboards and how the device works — they want to lose weight, look better and be more confident."