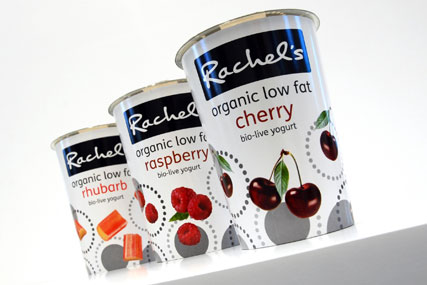 The brand, which produces a range of organic dairy products including milk, yoghurt drinks, butter and rice desserts, has worked with several agencies in the past including DDB UK, Billington Cartmell and, more recently, Haygarth.
However, the brand has not spent significantly on advertising since 2009 when it introduced a new flavour of yoghurt – Mango, Pineapple and Passion Fruit – to celebrate its 25th anniversary.
Rachel's Organic also relaunched its packaging in May that year, simplifying the brand's logo to "Rachel's", with a design based on the signature of its founder, Rachel Rowlands.
Rachel's Organic was acquired last year by the French company Groupe Lactalis, a subsidiary of BSA International. It bought the business from the US-based Dean Foods.