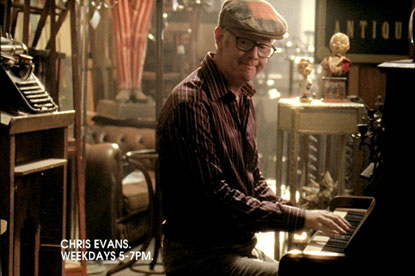 The strongest growing section of the station's audience is 15-to-34 year-olds, which is up by 62 per cent in 10 years, according to figures complied by RadioCentre which have been submitted as part of a complaint to the BBC's regulator BBC Trust.

Andrew Harrison, chief executive of RadioCentre, said that Radio 2, which has invested in high profile presenters such as Jonathan Ross and Chris Evans, has markedly shifted its programming policies towards a younger audience.

The trade body said that Radio 2's service licence is now so imprecise that it could mirror the output of London stations Magic 105.4 or Kiss 100.

Harrison said: "We think the BBC urgently needs to rebalance its portfolio of popular music radio.
"You've now got Radio 1 targeting 15 to 29 year olds, 1Xtra targeting 15 to 24 year olds, 6Music with more than 80 per cent of its listening hours coming from 15 to 44s and Radio 2 becoming increasingly younger.

"That could be construed as an obsession with youth."