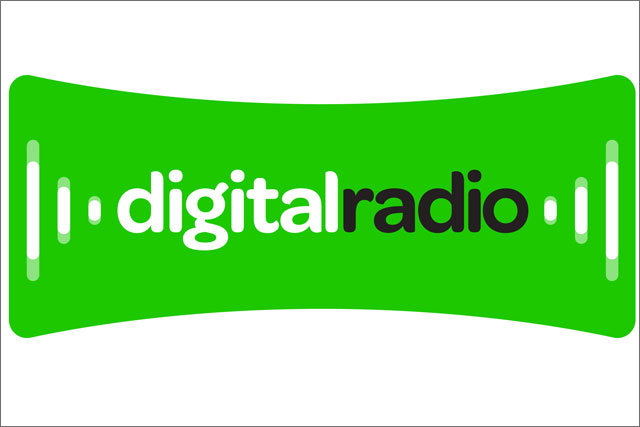 The campaign was devised by Rainey Kelly Campbell Roalfe /Y&R for Digital Radio UK (the body charged with encouraging digital radio take-up) and the BBC, and is the start of a two-year multimedia push to increase digital listening.
The campaign will run across BBC TV and radio stations, on commercial radio, in The Guardian and The Observer newspapers, Bauer magazines and online, and will use the endline: "If you love radio, let it live".
The ads focus on the benefits of digital radio, including additional stations, how easy they are to tune, the information the radios provide on track and artist listing, and the different platforms on offer.
A new breed digital radio logo has been developed by brand identity agency Lambie-Nairn and will be used by manufacturers and retailers in their own communications and point-of-sale material.
The campaign will continue throughout 2012 with three major phases: spring; summer – focusing on the London 2012 Olympics, the UEFA EURO 2012 European Championships and festivals – and Christmas.
Ford Ennals, chief executive of Digital Radio UK (DRUK), said: "2012 is a big year for digital. The first truly digital Olympics, completion of the digital TV switchover, and the coming of age of digital radio with the first industry connected communications campaign, as well as more digital stations, more digital radios in-car and better digital coverage."
Under the previous government, the radio industry was working towards a 2015 digital switchover date when the majority of radio stations would switch off their analogue signal and only broadcast on DAB.
Now, under current plans, a two-year countdown to switchover is to begin when 50% of all listening is via a digital platform, but, although this was first slated for 2013, that is looking increasingly unlikely.

This new campaign will run until mid-2013, when the Government is expected to make a decision on switchover. A spokeswoman for DRUK said this was to help achieve a target of 50% of listening "by end 2015".
In the third quarter of 2011, 28.2% of all radio listening was by a digital platform, up 14% year on year. DAB listening increased by 18% year on year to 18% of all listening and online listening increased by 32% year on year to 3.7%.
Dee Ford, group managing director, radio, Bauer Media, said: "Bauer loves radio and is happy to support the cross-industry 'Let it Live' digital radio campaign. Digital will be a major part of all media consumption in the future and this campaign will focus on the additional benefits the platform will deliver."
A new postcode checker, at getdigitalradio.com, will also go live tomorrow and will provide predicted DAB coverage at household level, rather than just postcode, with up-to-date coverage data and information on other platforms.
Stuart Taylor, chief executive of GMG Radio, said "There is now real momentum behind digital radio. This joined-up campaign approach between broadcasters, radio manufacturers, vehicle manufacturers and retailers will rightly point to the excellent functionality, benefits and service enhancements that digital radio brings to the listener."
Last year, a Christmas campaign to promote DAB radios caused controversy when Global Radio and GMG Radio refused to carry the ads, due to ongoing conversations about the rollout of DAB transmitters.
Follow Maisie McCabe on Twitter @MaisieMcCabe