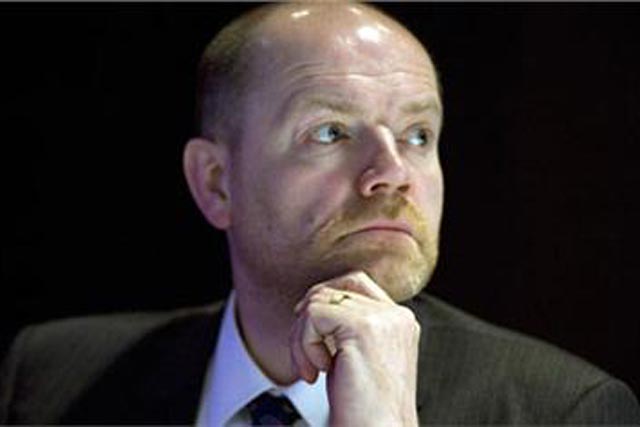 The radio industry has been in discussions about where funds for the the national rollout of the local layer of DAB to cover about 90% of the country would come from since September, when the licence fee settlement committed the BBC to paying for the rollout of national, but not local DAB.
At a meeting between government officials and radio executives yesterday, provisional plans were hammered out that would mean the government, BBC and commercial radio will each shoulder a third of the cost of rolling out local DAB, which could cost each party up to £10m.
The importance of the discussions was emphasised by the attendance of both culture secretary Jeremy Hunt, communications minister Ed Vaizey and BBC director general Mark Thompson, who sources suggested was told to cancel other meetings to attend.
A source close to the negotiations said: "We have agreed a deal in principle but we have not fully agreed the terms. That will probably be another couple of months. I think it is a good idea, it is a feasible deal."
A second source said: "All sides are positive and as always the devil is in the detail, which is what the BBC and commercial industry want to finesse, and which will be worked through by May."
A DCMS spokesman said this morning: "Government met yesterday with broadcasters, multiplex operators and the regulator to consider options for funding of local DAB. It was a constructive meeting and all parties agreed to come together again in four weeks time."
"The proposal being discussed for the funding of local DAB is conditional on all parties agreeing to contribute to the solution."
It is understood the radio industry, both commercial and BBC, would like to see a firmer commitment from the government than it is willing to give at the moment so it cannot back out from helping to fund the rollout.
It is understood that it will cost around £20-30m to extend the local DAB signal to 90% of the FM signal in the UK and it will only cost as much as has been previously speculated, around £100m, if the local DAB signal was extended to the entire geographical currently covered by FM.
Industry execs at the meeting included Tim Davie, head of audio and music at the BBC, Ashley Tabor, founder and executive president of Global Group, Will Harding, group strategy and development director of Global Radio, Stuart Taylor, chief executive of GMG Radio, Dee Ford, managing director of radio at Bauer Media and Scott Taunton, managing director UTV Media (GB).
From the multiplex operators John Cresswell, the former chief operating officer of ITV and current chief executive of Arqiva, Paul Easton, director of radio at Arqiva, and Gregory Watson, managing director of Folder Media, which owns local DAB multiplexes, also attended the meeting.
Other people at the meeting included Ed Richards, chief executive of broadcasting regulator Ofcom, and representatives from the Department of Culture, Media and Sport.
Radio industry sources suggest that if the plans go ahead and the local DAB layer only covers 90% of the country there could be around 100 FM radio stations that will not have a DAB future and will remain on FM.
Industry sources suggest that while the Digital Economy Act's 2015 "switchover" target has all but been abandoned, even once digital platforms account for 50% of listening, which is the trigger for "switchover", more radio stations will stay on FM than originally envisaged.
It first emerged that there was a row over the funding of local DAB in November when RadioCentre, the commercial radio industry trade body, refused to attend a meeting about digital radio because the funding discussions were ongoing.