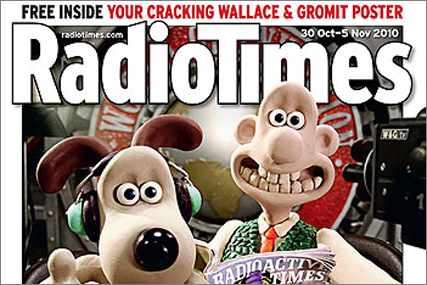 Each magazine is in partnership with a celebrity chef. The first, out on Tuesday 2 November, is called Nigel Slater's Simple Suppers. The second, out on 9 November, is called Nigella Lawson's Simple Treats and the final issue, Jamie Oliver's Simple Christmas, will be included in the issue out on 16 November.
The titles have secured advertising from Sainsbury's, Hotpoint, The Co-operative, Fairy and Flash.
In April this year Radio Times had a redesign and upped its pagination in its first revamp under editor Ben Preston, who joined the magazine in September last year.
The magazine recorded an average net circulation of 947,131 in the latest ABCs for the six months to June 2010, which was a 2% drop year on year from 966,098.
BBC Magazines, owned by BBC Worldwide, publicly confirmed in April it was seeking a partnership with another company to enable its portfolio of brands to meet their potential, an option which the BBC Trust green-lighted in principle in September.
However industry commentators have ventured that the sales process is likely to be complicated by the BBC's desire to retain some control over magazine brands directly linked to its programme brands, such as 'Top Gear' and 'Doctor Who'.