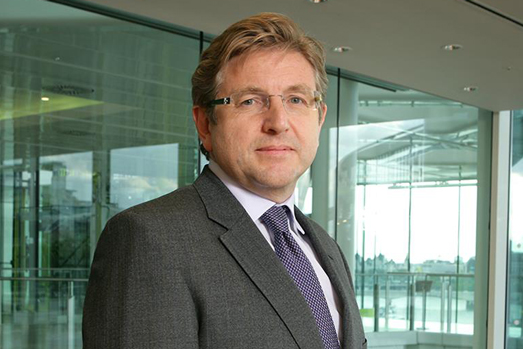 In a bid to persuade marketers to make more use of radio, the 60-second spot launches this morning during breakfast shows on Capital, Heart, Kiss FM and Absolute Radio.
The ad, created by Lucky Generals, features a hip hop artist who raps "you can be the leader, Keith Weed from Unilever" and tries to persuade Weed that radio is "OMG to the FMCG".
It ends with a call to "see radio differently at Radiocentre.org" and is the first of several executions that will be aimed at different marketers with different musical genres in the coming weeks.
The campaign will be supported by outdoor, online, and print advertising, as well as social media.
The rap was composed by Simon Bass and produced by Pure Soho, while December 19 bought the media.
Lucy Barrett, the client director of Radiocentre, said: "Sometimes marketers overlook commercial radio in favour of newer and seemingly shinier channels. Frankly, this is crazy, as a record 35 million adults tune into commercial radio every week, providing advertisers with the opportunity to engage a huge chunk of the UK population with the brand.
"We think this campaign is a great reflection of our industry. We don't take ourselves too seriously but it is a very personal medium and audiences have a very special relationship with their station. This campaign should get radio talked about in the right arenas."
Update: Unilever has responded to the ad with its own musical contribution, as performed by PG Tips' brand mascot Monkey...
.@KeithWeed, fair play to @radiocentre I did a rap once, I wouldn't recommend it. #keepitteahttps://t.co/CS4s8sJPvt

— PG tips (@PGtips) May 17, 2016