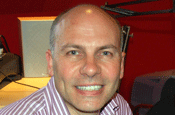 Mark Barber, previously the planning director of the Radio Advertising Bureau (RAB), will lead the five-strong insight team in the newly created role of RadioCentre director of planning.
Alison Winter moves from her RadioCentre research role to become head of audience insight, working with RAJAR and developing new radio audience insight.
Judith Spilsbury, formerly an RAB strategy consultant, will move to the new role of head of effectiveness insight, managing new RAB projects planned for the coming year.
Greg Morris, formerly of BSkyB, will be an insight executive, responsible for the day-to-day running of RadioGauge, a new project designed to help advertisers measure the effectiveness of their radio campaigns.
Data analyst Carolyn Critchlow, responsible for radio schedule planning, station audience analysis and spend data analysis, also joins the team.
Andrew Harrison, the chief executive of RadioCentre, said: "Historically, we have always taken pride in our ability to lead the UK commercial radio industry in delivering world-class research. This new structure takes this on to the next stage and enables us to provide specialist expertise for each of the customers and stakeholders with which we deal."
Barber said: "It's a hugely exciting time for radio at the moment. The migration to digital listening is stimulating new audience behaviours and creating new opportunities to enhance engagement and effectiveness for advertisers. Our role is to make sense of this evolution and increase the value and impact of all RadioCentre conversations - with customers and stakeholders, regulators and government."