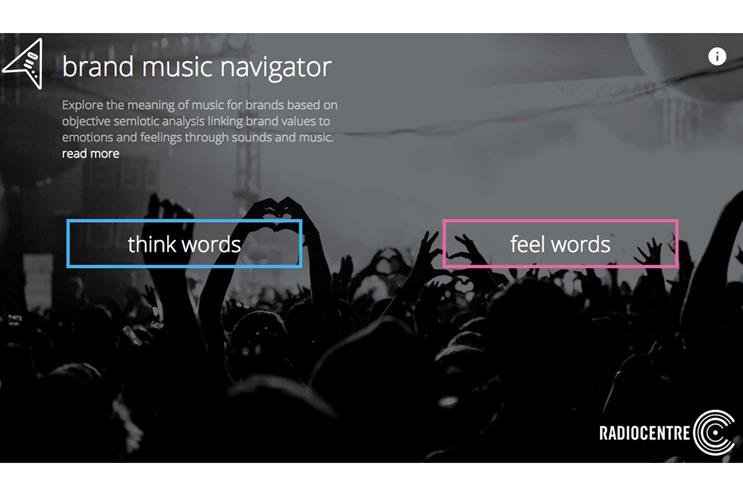 The Brand Music Navigator aims to improve on a shortage of evidence about the effectiveness of music in brand communication, which Radiocentre said is acknowledged but not fully understood by advertisers.
The tool is designed to provide a common language for objective music selection and to help in a campaign, as early as in the briefing stage.
The launch comes alongside Radiocentre's new research, Strike a Chord, was released yesterday and explores how music enhances brand communication.
The research said music is often "neglected as a strategic brand tool and only considered as an afterthought at the execution stage of the creative advertising process".
Mark Barber, the planning director at Radiocentre, said: "In the same way you'd think very carefully about not using images in a TV commercial, this research suggests that using music strategically should also be a default setting for radio advertisers.
"Those that use music in this way enjoy greater audience engagement and healthier results – and are better placed to take advantage of radio's renowned multiplier effect."
Radiocentre developed the research alongside research agency Push London, neuroscience specialists at Goldsmith University, and semiotic specialists.