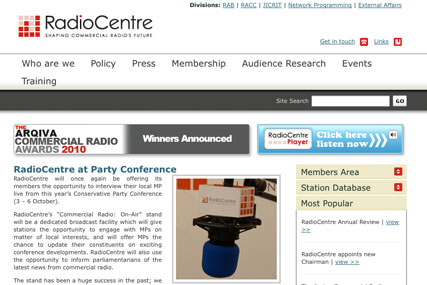 The body refused to attend a meeting on 1 November after the settlement, published last week, included provision only for national DAB.
The improvement of DAB transmission is seen a crucial part of the switchover to digital radio. DAB listening fell in quarter three 2010 to 15.3 per cent of all listening, from 15.8 per cent in quarter two.
A RadioCentre spokeswoman said: "Following the announcement of the settlement, RadioCentre has been in discussions with Government about the funding of local DAB coverage.
"As these discussions are ongoing, RadioCentre members felt it would be inappropriate to attend the Digital Radio Stakeholder meeting."