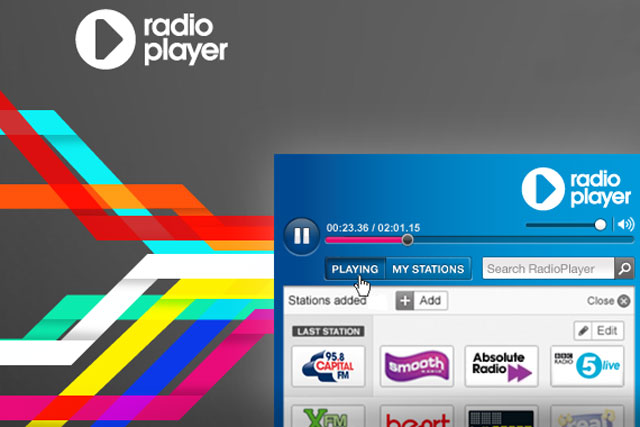 The first "snap-shot" figures released by the Radioplayer today (1 June) reveal the internet service has achieved 5.7 million unique users over a four-week period, generating 22.5 million listening sessions.
Total listening hours have been boosted by a 52% increase in the number of stations included on the service since it formed, from 157 to 238 stations.
Andrew Harrison, chairman of Radioplayer, called it "a really encouraging first set of figures," and the association is currently working with Rajar to establish new standardised metrics that can be produced on a regular basis.
Before the Radioplayer's launch on 31 March, internet radio attracted around 4.5 million listeners a week. The industry hopes presenting the majority of UK radio in one place, with the same search interface apparent across all individual stations' sites, will provide a significant boost to internet listening.
Today's figures include individual IP addresses around the world, as tracked between 25 April to 16 May 2011.
Harrison said: "We look forward to building on this very positive foundation to create something that serves both industry and listeners alike."
The launch of a "player building tool" later this week is expected to further increase the number of smaller stations signing up to join Radioplayer.
The "tool" will enable stations to produce their own Radioplayer consoles comparable in look and design to those made by the larger groups such as the BBC and Global, making it even easier for Ofcom licenced, smaller community and student radio stations to join.
Michael Hill, managing director of UK Radioplayer, said: "Growing digital radio is a long game, but we now have two magic ingredients. A simple, consistent Radioplayer with millions of users, and an industry working collaboratively on its digital future. It's a great start."
The Radioplayer currently includes all BBC national and local stations as well as Global's Capital and Heart networks, GMG's Smooth Radio, Absolute Radio, Bauer Media, UTV Media, and a host of other local, regional, student and community radio stations.