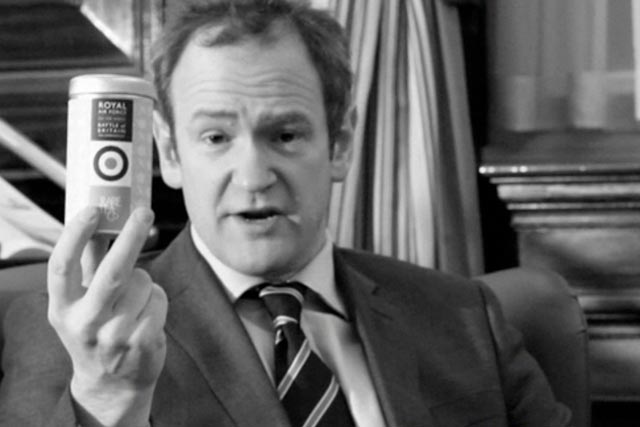 Created by agency Watermill, the three viral ads feature comedians Armstrong and Miller's Alexander Armstrong addressing the camera in the manner of a 1940's information film.
The ads use footage of flying Spitfires and cannons being fired, while Armstrong says: "Drink RAF Tea and stand up for our chaps who shot all those Fokkers out of the skies."
The special-blend tea will be sold in Sainsbury's and 10% of the retail price will go to the RAF Association Wings Appeal, as well as the RAF Museum.
Henrietta Lovell, founder of The Rare Tea Co, said: "It's a bespoke blend – a really old school British leaf tea, a traditional brew of the like we haven't seen for many years.
"The RAF asked me to make this bespoke blend on a larger scale."
Golden tickets have been placed in selected tins, offering a range of prizes, incliuding a flight in a Spitfire and dinner with a Battle of Britain veteran.