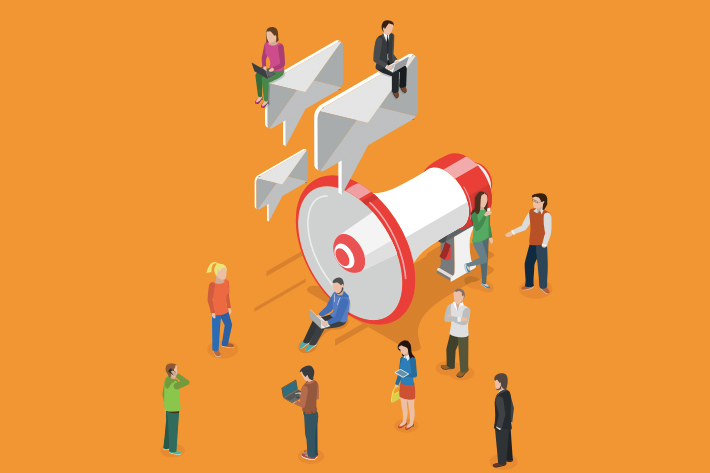 As marketing teams begin to experiment with voice technology, they are having to get to grips with a very fundamental question: what does my brand sound like? It was one of the key themes in last month's IAB UK report, "Find your voice", carried out with Ipsos MORI.
Sophie Scott, a neuroscientist at University College London and contributor to the study, argues that advertisers should approach voice like a "painter", using a vocal palette to convey "emotional states" to improve engagement with listeners.
While much of the language used in digital audio ads and smart-speaker apps and skills will be predetermined by existing brand personality and tone of voice parameters, the delivery may have as much impact as the content itself.
Jeremy Pounder, futures director at Mindshare UK, likens it to listening to news on the radio. "When you are hearing a newsreader, it is hard to separate out exactly what is contributing to your perception [of what they are saying]," he says.
What does this mean in practice? Is the voice of Starbucks a man or a woman? Should Nike be personified by someone with a Yorkshire accent? Would customers buying life insurance prefer to engage with a youthful voice, or an older, more experienced one?
Rikki Khanna, co-founder of Amsterdambased creative agency Khanna Reidinga Faralley LeBon, which has worked on voice marketing assignments for its clients, claims the need to conjure a convincing voice means marketers will focus less on AI and more on "the principles of human personalities".
Brands are likely to fall back on work they have done honing traditional channels, including call centres, where research has concluded that UK consumers are more likely to trust customer service workers from parts of Scotland than, say, Birmingham or the South West.
When building a client's chatbot, Mindshare conducted personality testing on a handful of the company's best call-centre operatives to better understand why they were so successful.
How to raise your brand's voice "Is there something about their personality that we can then try to code into, in this instance, a chatbot?" Pounder asks, adding that the same could be done to optimise a voice skill.
A further consideration is likely to be brand heritage, especially in the case of those with strong regional or national roots. Pounder points to Budweiser, arguing that customers are "buying into [the brand's] Americana", so might expect a US accent when engaging with it through a smart speaker.
The question of personalisation also seems set to become a hot topic of debate. "A brand might decide that, instead of embracing the kind of consistency it might apply to a logo, [it] might explore a customised voice scenario, based on that user's personality profile," Khanna says.
Yet this tailoring is likely to have limits. Though the technology exists for brands to go as far as using recordings of consumers' own voices to market their products, Pounder suspects people may find such an innovation "bizarre and horrifying".
Brands finding their voice
Ocado get informal
Ocado has opted for an "open-collar" approach to grocery shopping for its Amazon Alexa Skill. When users add or remove products, Ocado responds with friendly affirmatives such as "okey dokey" and ends the purchase process with "over and out" – albeit in a manner that some reviewers have criticised as being "cringe".
Man's not missing his train
To promote its Google Assistant voice app, Trainline recruited comedian Michael Dapaah – more famous for his rap character Big Shaq – for a voice-bot rap duet. In the film, by Bartle Bogle Hegarty London, Big Shaq uses rhymes to find out whether his train from St Pancras to Margate is running on time.
Are we human?
This year, Channel 4 became the first UK broadcaster to use Amazon Alexa and Google Assistant to promote a TV drama. To mark the return of Humans, it brought to life the blurred lines between humans and machines with an app that tests whether a user is human or "synth", asking questions such as, "If a robot can feel, should it be granted human rights?"