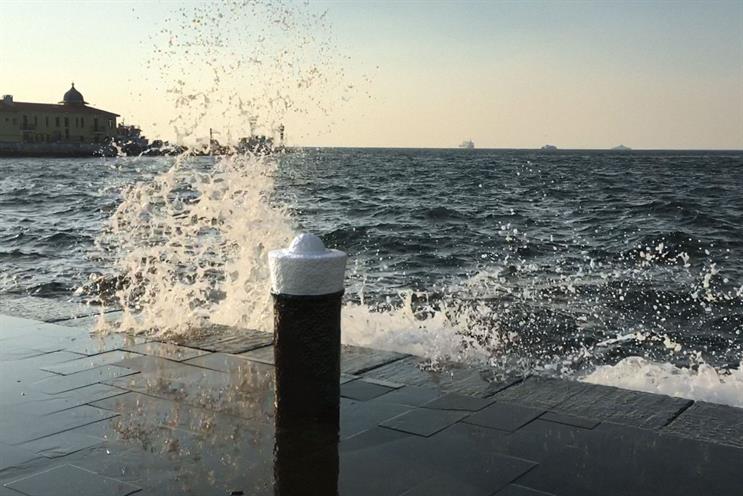 When people are moved to tears by an ad for a drink, you know you've hit the sweet spot. The ad in question is not just any ad, it's a TV ad. And it's not just any drink but the venerable Guinness brand.
"Welcome Back" by AMV BBDO has unleashed both the emotions of people missing a pint of the black stuff and the praise of creative peers in the Thinkbox Academy who have voted it the best TV ad to debut in May-June.
The commercial beat four others to claim the Thinkboxes award for TV Creativity for May-June, run in partnership with Campaign.
This latest Thinkboxes winner faced an exacting challenge. Neil Shah, head of Guinness GB at Diageo, says the team holds a "high creative bar" as TV is "a critical part of our broader media mix, helping us drive reach, frequency and impact." Plus, "Guinness has a real legacy of TV advertising with people genuinely looking forward to our spots."
The brief? It was "an ode to pubs," says Shah. "We were looking to celebrate the reopening of hospitality, post-lockdowns, and tap into the anticipation of people longing to return to the pub for a pint of Guinness with their mates."
The aim was for Guinness to "make that moment special for people," says AMV BBDO executive creative director Nicholas Hulley. "After the first lockdown in the UK, what we discovered from social listening and speaking to our customers is that Guinness was the most anticipated pint when lockdowns ended."
The ad stoked this anticipation with a cheeky, creative nod to the Guinness pint's recognisable silhouette in everyday situations. It came about when the creative team - Jack Watts and James Cambridge – "built on the insight that when you miss something, you see it everywhere," explains AMV BBDO ECD Nadja Lossgott. "Applying that idea to the memory structures of the Guinness pint just felt like a really humorous way of bringing the creative brief to life." And what better time to resurrect the line: "Good things come to those who wait"?
Being in lockdown was an additional challenge. "It did make the production of the film more challenging," Lossgott admits. "We had to factor in the ideas we could think of, could find, and then could ultimately shoot during this time. But most importantly, [those that] would work at closing the mental gap for consumers to see a Guinness pint in the objects when shown the film."

Adds Hulley: "We had a whole folder with just bin photos, but we really only needed one bin in this film, so we had to choose the number one bin."

Chris Balmond at Outsider was chosen, Hulley says, because he's "a wonderful, natural director with great comic timing. His treatment captured the mood we were trying to evoke: the tightrope between looking back at our collective experience and looking forward to our return to normalcy. And balancing the emotions of that.

"Sets are already pressured environments," Hully acknowledges. "And Covid has made it even more so with all the new protocols and costs and restrictions that have been introduced into the equation. But Chris and Outsider (and Polly Lowles, senior creative producer at AMV) did an amazing job. For the creatives, the whole shoot felt smooth without any major hurdles.
Post-production did not throw any curveballs as the team already knew the music and structure of the editt and the long list of shots. It was more a question of crafting and finessing everything," says Lossgot, "and making sure everything added up to what we had imagined."
The campaign was multi-layered and in three phases: the run-up to hospitality opening outdoors, then indoors and then, finally, "the celebration of being able to be back in the pub with your mates and a pint of Guinness," says Shah.


"It was a truly multi-channel campaign that included a hero film launching on TV and Video-on-demand, contextual print that celebrated the anticipation of a moment, proximity out of home that focused on encouraging people into local pubs safely and Social that encouraged people to share their own #LooksLikeGuinness moments of everyday objects that look like pints of Guinness.
"Underpinning all of this was a partnership with LADbible, which drove conversation around the countdown to reopening, as well as a responsible drinking message that was seeded in OOH."

The ad also told of Guinness' £30m pledge to support pubs.

Reception was "overwhelmingly positive," says Shah. The ad generated "significant conversation on Social, with many people telling us the hero spot really captured the emotion of the moment and moved them to tears!"

Ontrade customers also said they "how taken aback they are by the level of support Guinness has provided in helping them reopen safely and drive footfall to their outlets."

With so many creative and quirky representations of the Guinness pint to choose from in the commercial, which was Lossgott's favourite? "I love the cat sitting on the compost bin. But overall, I love the emotion [of the overall ad]: that sweet spot between longing and relief."

Hulley has the last word - his advice for getting a great idea from script to screen: "Collaborate with the people who share your vision. And then let them do it."

Second in the May/June Thinkboxes was Wunderman Thompson's "Vicious circle" for HSBC UK and third was Mother London's "Love you too" for KFC. Also shortlisted were Adam & Eve/DDB's "Inspiring the next generation of footballers" for EA Sports FIFA21 and Neverland's "Drummers" for Ladbrokes.
WINNING AD
Agency: AMV BBDO

Creative team: Jack Watts & James Cambridge; Nick Hulley & Nadja Lossgott 
Client: Neil Shah

Production company: Outsider

Director: Chris Balmond
The Thinkboxes, in association with Campaign, are the only bi-monthly awards that celebrate the UK's world-beating TV ad creativity, in all its forms. They are judged by the Thinkbox Academy – 200 advertising and marketing luminaries who have been involved in award-winning creative work for TV.
Want to see more great work? Head to the Thinkboxes hub
Thinkbox is the marketing body for commercial TV in the UK, in all its forms. Its shareholders are Channel 4, ITV, Sky Media and UKTV. Thinkbox works with the marketing community with a single ambition: to help advertisers get the best out of today's TV.