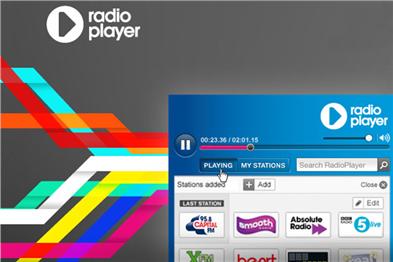 The new online diary will be rolled out from July and is a response to the increasing proportion of radio listening that can be attributed to new platforms, including the internet and mobile phones.

For the first three quarters, July to September and October to December 2011 and January to March 2012, the online diary will be used by one sixth, or 16.7%, of all respondents.

Should the rollout prove successful, from Q2 half of all respondents will use the online version.

Rajar believes the addition of an online diary will improve its demographic representation and the offer of an online version is expected to extend its appeal to people who might have been put off by having to fill out a paper diary.

Though the online diary will initially only be available on PCs, it is expected that it will be adapted for smartphones and tablet devices at a later stage.

Jerry Hill, chief executive of Rajar, said: "As the radio industry evolves, Rajar is keeping step by developing new and innovative services for our clients and consumers. The use of digital technology has become so prevalent across all demographics that we are now able to make these changes."

In another change the people who knock on doors recruiting for diary respondents will start to record demographic data using laptop computers, rather than paper forms, which is expected to improve efficiency and enhance participation.

The online diary will collect the same information as the paper diary, including station, hours, time of day as well as location of listening and listening platform, but it is expected to more accurately measure the different platforms.

While in the paper version listeners listeners are able to miss out the platform column, respondents using the online diary will have to specify a platform before they can move on to the next stage.

Andrew Harrison, chief executive of commercial radio trade body RadioCentre, said: "The accurate recording of listening figures is crucial to commercial radio which relied on this to help generate its revenues, so these improvements are a welcome addition to Rajar's robust survey."

The online diary was built by research company YouGov and was tested in the fourth quarter of 2010. The main survey will continue to be conducted by the researchers Ipsos Mori and RSMB, using the diary created by YouGov.

As part of the changes Rajar has also extended the contracts of Ipsos Mori and RSMB into 2014. It is understood that the extension of the contracts means the research companies will contribute to the cost of the new systems.
Rajar promised to bring in the online diary when it terminated the trial of an electronic measurement system three years ago.

The development of the new tools was managed by a cross-industry committee, appointed by the Rajar board and with representatives from Rajar, the BBC and commercial radio.