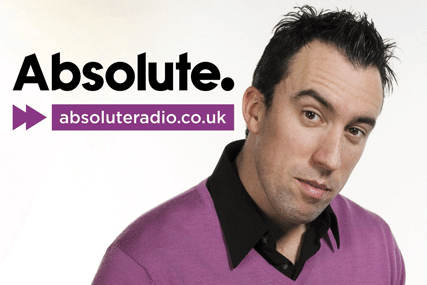 According to the latest Rajar audience measurement figures, Absolute, known as Virgin Radio before it was bought by the Times of India last year and rebranded last September, had an average of 1.7 million listeners a week in Q1 2009, up from 1.5 million in the last three months of 2008.
Global Radio's recently expanded 24-station Heart network also increased is reach, up by 4.6% period on period, with an average of 7.3 million listeners tuning into the Heart network in Q1.
The rollout of the brand has been supported by a cinema and TV ad campaign though the first quarter figures may not fully reflect the extended network as the final 12 Heart stations were only converted on 23 March.
The other two national commercial stations retained their listener shares, with Classic FM's reach dropping only 3.7% year on year and 5.1% period on period to 5.4 million listeners. Classic FM remains the most popular national commercial radio station with a 3.7% share of all listeners.
UTV Media-owned TalkSport's listener share also dropped slightly, by 2.2% year on year and 3.9% period on period, to 2.4 million listeners.
The BBC had a good quarter with BBC Radio 3 up 11% year on year to 1.9 million listeners.