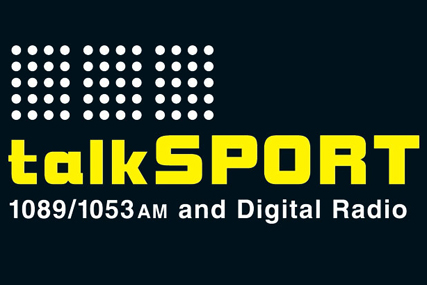 The number of listeners tuning into a commercial radio service increased to 34.05 million in the first three months of 2011, up by 1.88 million against the same quarter last year, and a growth of nearly one million listeners (987,000) in the last quarter.

In London 95.8 Capital FM and Heart pushed Magic, which was the biggest station in London by reach and total hours in the final quarter of 2010, into third place by making significant gains.

Richard Park, group executive director and director of broadcasting at Global Radio, said: "In London all our brands - Capital, Heart and LBC - have done brilliantly. It has been coming and threatening for some time.

"Capital has been in Global Radio's hands for a couple of years and it would appear it's coming together. We have 800,000 listeners on top of where it was in 2006, the difference in five years is a great story."

Classic FM, also owned by Global Radio, had a very strong quarter and reported a weekly reach of 6.1 million, up 10.4% year on year and 6.4% quarter on quarter. Park said Classic's success could be attributed to the "passion" of its team.

Park said: "The people at Classic are as passionate about what they are offering. We have invested [in the station] but we have invested in more ways that just financial. There has been investment in time and focus."

Though Magic lost ground to its commercial rivals this quarter, Steve Parkinson, managing director of Bauer Radio London, Bauer Media, insisted the real fight was against the BBC.

Parkinson said: "All commercial radio was up this time. We made good gains on the BBC. Global spent more money on marketing where as Absolute, Bauer and GMG Radio have hunkered down making sure their content is the best that it can be."

Commercial radio also made inroads into the BBC's greater audience share. Commercial's share rose by 1.3% to 42.6% against the same period last year, while the BBC's share fell by 1.5% to 55%.

Andrew Harrison, chief executive of commercial radio trade body RadioCentre, said: "Commercial radio is at the top of its game, delivering record audiences in the same week that the industry scooped an impressive 14 Golds at the Sonys.

"These accolades, together with record audience figures, are further evidence of commercial radio's enduring appeal. Once again, the industry has demonstrated its ability to innovate and provide listeners with what they want."

On the back of winning Station of the Year at the Sony Radio Academy Awards, TalkSport recorded its highest ever reach, though it did lose some recorded hours quarter on quarter.

Scott Taunton, managing director (GB) of UTV Media, said: "It looks like our growth has come from above the board. Our evening football show has more than one million listeners which was amazing. It just tops off one hell of a week."