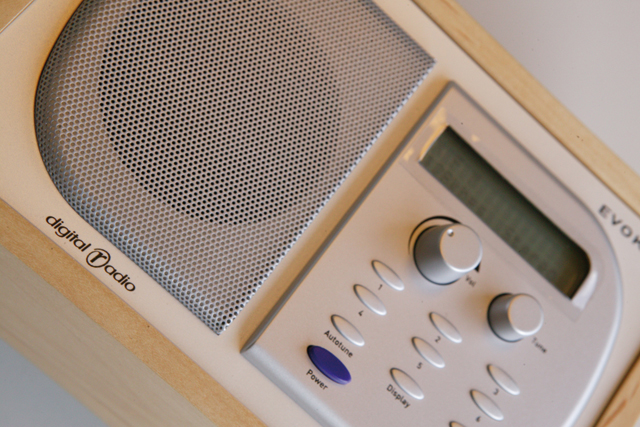 In the first quarter of the year DAB's share of listening reached a new high of 16.7%, up from 15.8% in the previous quarter and from 15.1% in the same quarter in 2010.

The proportion of adults in the survey who claimed to own a DAB set at home rose to 38.2% from 34.5% in the previous quarter.

Around 750,000 digital radios were sold in the last three months of 2010, according to Digital Radio UK.

The rate of increase in digital listening still looks too slow for the industry to achieve its stated target date for switchover in 2015, which would require digital to account for 50% of listening by the end of 2013.

Listening via digital TV dropped from 4.3% in the final quarter of 2010 to 4.1%; listening via the internet rose from 3.1% to 3.6% and digital unspecified listening rose from 1.8% to 2.1%.

AM/FM listening dropped from 67% to 65.4% and unspecified listening increased slightly from 8% to 8.1%.
Ford Ennals, chief executive of Digital Radio UK, said: "The Q1 2011 RAJARs show continuing evidence of digital radio's irresistible growth. Digital listening has grown to 26.5% since last year, and 2.5 million more people are listening to digital radio every week.
"What is most encouraging is how listeners are responding positively to the BBC and Commercial Radio digital-only stations and the new national networks of Capital, Kiss and Smooth, which suggests there is much more growth to come."

Listening via the internet increased ahead of the launch on 31 March of Radioplayer, the first online player to allow listeners to search across commercial and BBC stations.

Radioplayer could increase that 3.6% figure next quarter - one believer is Absolute Radio's chief operating officer Clive Dickens, who told Media Week in April it would increase online listening straight away, perhaps by as much as 10% in its first year.

See all the Rajar results for Q1 2011 here.