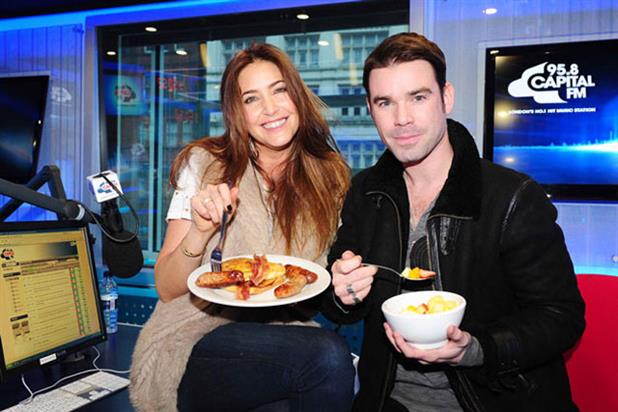 The latest Rajar radio audience figures, published today, also showed Magic FM is the only one of the big four London commercial radio stations to have added listeners in the first quarter of 2015, bucking the downward trend to rise to the top spot.
The Bauer Media-owned station's return to form saw it draw a weekly audience of 1.91 million, up 8.4 per cent on the final quarter of 2014.
Magic London's increased reach sees the station moving in the opposite direction from its major competitors, all of which lost listeners in the three months to 5 April 2015.
Bauer Media stablemate, Kiss London – the frontrunner at the end of 2014 – dipped by 1.5 per cent to 1.883 million listeners, while Global's Capital London was down 4.1 per cent to 1.793 million.
Heart London fared worst of all, with one in seven of its listeners switching off.
Its 14 per cent slide on the previous quarter brings Heart London down to a 1.533 million weekly audience.
Meanwhile, the year-on-year results were hardly more heartening, with Capital dropping six per cent, Heart 15.2 per cent, Magic 1.6 per cent and only Kiss London's audience expanding by 2.3 per cent. The overall decline for the London stations in Q1 2015 was reflected, in the most part, across the capital's breakfast listening.
Capital London's audience between 6am to 10am shrank to 872,000 from 941,000 in the previous quarter, and 923,000 the same time the year before.
The decline means that the Dave Berry and Lisa Snowdon breakfast show is no longer the most popular for Londoners, as the pair have been overtaken by the team at Kiss, who drew 879,000 listeners, up from 871,000 the previous quarter.
The popularity of Kiss breakfast DJs Rickie, Melvin and Charlie was also significant in contrast to the fall off at Magic, which was down to 747,000 morning listeners, compared to 884,000 to the end of December 2014.
Heart London's 627,000 listeners also dipped from 681,000 in Q4 2014, and 779,000 year on year.