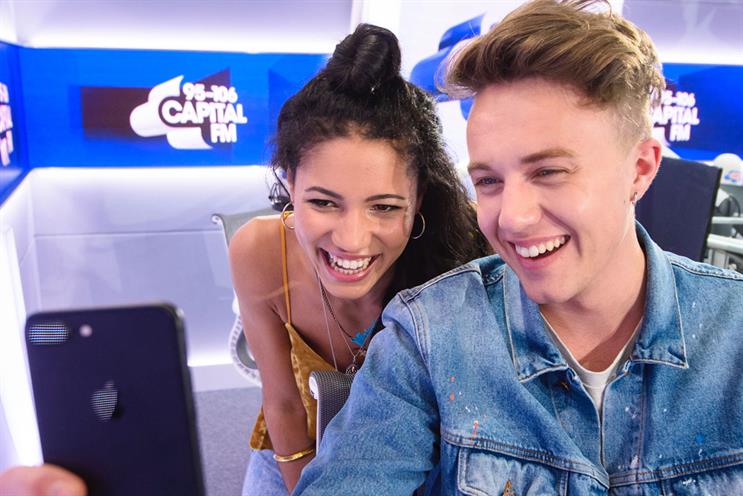 The quarterly figures, released this morning (17 May), show that commercial radio attracts an average of 35.97 million listeners per week, compared to just over 35 million for the BBC.
The gap had narrowed to 447,000 last quarter, which had a marked a full year since commercial radio had pulled ahead of the BBC in the Rajar listening charts.
Today's figures represented a landmark in the UK radio industry, as digital became the most popular form of listening for the first time. Digital reached a record share of 50.9%, up from 47.2% a year ago.
Of the radio media owners, Capital and Heart-owner Global continues to dominate the commercial radio race for listeners, having attracted its higher-ever reach this quarter with 25.3 million.
Global's Heart network remains the biggest commercial radio brand in the UK, with 9.5 million listeners each week – a 14% increase on last quarter and a reach of 17%.
Capital also retook the top spot in the coveted London breakfast show slot, with its Roman Kemp-fronted Breakfast show pulling in 1.02 million listeners per week (up 1.3% quarter-on quarter), overtaking Kiss' Rickie, Melvin and Charlie on Kiss.
Rickie, Melvin & Charlie remains the number-one national commercial breakfast show for the sixth consecutive quarter with a reach of 2.1 million listeners.
Ashley Tabor, founder and executive president of Global, said: "Capital winning the breakfast reach and share in London against Radio 1 and Kiss is superb, whilst also making and breaking new records with some of our highest ever numbers across the board.
"Having the top three commercial brands in the UK, the explosive growth of Heart, beating Magic in London, LBC's highest ever reach, and having the top three commercial stations in London, as well as Global's highest ever overall reach, are all particularly gratifying."
Bauer, meanwhile, pointed to the fact that 61% of its listenership is done via digital device, compared to the commercial radio industry average of 52%.
The company announced the launch of a new digital national radio station last month – Hits Radio – which is to be the UK's first major channel broadcast out of Manchester.
Dee Ford, group managing director radio, Bauer Media, said: "It's clear from today's results our expert knowledge in both content and audience insight are paying off. We understand the vital role that our much-loved brands play in enriching the listening experience for UK consumers."
Quarterly summary: national commercial radio (average weekly reach)