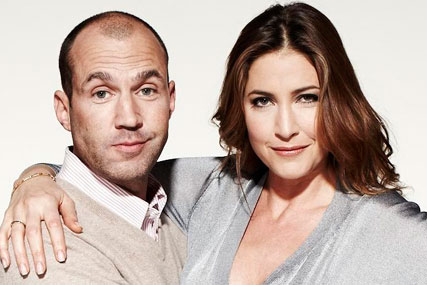 The presenters retained their place at the top of the radio pile with a 1.12 million weekly audience reach, but lost 3.6% of listeners compared to their first quarter figure of 1.162 million listeners, and were down 3% year-on-year compared to their 1.155 million weekly listeners during the first same period in 2009.
Capital's sister station Heart London was the real victor in the breakfast show battle as Jamie Theakstone and Harriet Scott boosted their listeners by 127,000 over the quarter, up 15.9% from 798,000 to 925,000 listeners.
The surprise result was between fellow Bauer-owned stations Kiss 100 FM and Magic 105.4, as the dance station leapfrogged its mellow stablemate to take third place in the breakfast show chart.
Kiss saw its egg 'n' soldiers' audience jump by 247,000 from a modest 656,000 in the first quarter of the year to 903,000, a rise of 37.6%.
Magic, in comparison, jumped from 785,000 morning listeners during the first quarter to 841,000 during the second quarter, a rise of 56,000, or 7.1%.
Christian O'Connell on Absolute Radio also saw his listeners jump back to his usual London audience numbers. Despite recording a relatively low London audience of 350,000 during the first quarter of 2010.
The personality DJ bounced back to record a much more impressive figure of 430,000 listeners in the second quarter, a boost of 23%, and a possible recognition that the name change from Virgin Radio to Absolute, after the station's purchase by the Times of India Group in May 2008, is registering with Rajar's diary-based audience.
In the competition to take the most weekly listeners in London Heart triumphed, boosting its listeners by 300,000 from the first quarter of the year to the second quarter, up from 1.885 million to 2.185 million, beating Magic to the top spot in the capital, but only just, as Magic attracted 2.046 million listeners just a 139,000 weekly fraction behind its rival.
Capital, however, took third spot, which despite a climb of rise of 17,000 listeners a week from 1.904 million in the first quarter of the year, to 1.921 million in the second quarter, could not revive itself as much as its sister station.
Heart took 5.1% of the London market, while Capital Radio recorded a 4.9% market share and Magic won out with a 6.4% share in the second quarter.
Click to interact with the chart below: