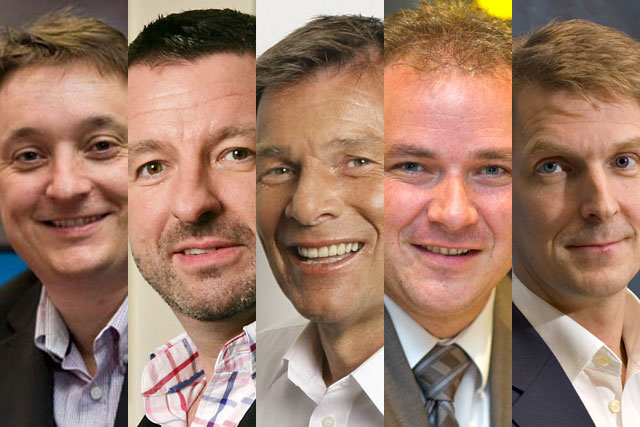 View the table of national results here
Smooth Radio became a national station in October last year and its weekly reach is now 3.210 million, up 14.6% year on year and 4.1% quarter on quarter, while its total hours were 24.30 million, up 13.3% on the year and 5.5% on the period.
Stuart Taylor, chief executive of GMG Radio, said: "I'm particularly delighted with the increases for Smooth Radio UK which less than a year ago went through a huge transformation becoming a UK service.
"The station has a fantastic line-up of well know presenters and soulful music, which is really proving to be a success. The brand will continue to provide its listeners and commercial partners with a great platform to engage with."
Bauer Media's Magic network reported an average weekly reach of 4.06 million listeners in the second quarter, a rise of 8.8% compared to the same period in 2010, up 6.3% from the first three months of 2011 and a record national reach.
The Magic network served a total of 27 million listening hours, the metric used by buyers when trading, during the quarter, up 8.7% year on year and 13.6% quarter on quarter and also a record figure for the network.
Magic the station promoted itself on tv, and breakfast via outdoor posters in June. The Magic event was promoted on outdoor posters, station cross tracks, and in Bauer titles from Magic TV to Grazia and Closer.
Steve Parkinson, managing director of Bauer Radio London, said he believed cross promoting the Magic network across other Bauer Media properties helped drive listening during the quarter.
Parkinson said: "These results show our engagement strategy is really working for us. Also, for the first time we have used other Bauer platforms to promote the Magic service – we're playing the BBC at their own game and it's paying off."
The second quarter figures from Rajar include radio listening between 28 March and 26 June 2011 and are the last results before Rajar adds a digital element to its survey.
Kiss, the Bauer Media owned dance, Hip Hop and R&B station which went national on 1 January 2011, had a record weekly reach of 4.30 million, up 14.7% year on year and 5.5% period on period.
Since Kiss went national one single broadcast has been available across FM in London, the east of England, west England and south Wales, nationally on DAB, online and through smartphone and tablet applications.
UTV Media-owned TalkSport's audience and reached slipped quarter on quarter as the football season came to an end but TalkSport reported record reach and hours for the second quarter, beating the boost from the football World Cup last year.
TalkSport had average weekly reach of 3.212 million between April and June, up an impressive 28.1% year on year but down 1.1% compared with the first three months of 2011.
The total number of hours listeners tuned into TalkSport every week was 20.28 million during the second quarter, up 16% year on year but down 8.8% quarter on quarter.
Scott Taunton, managing director of UTV Media (GB), said: "We are thrilled with this result not least because last year we had the benefit of the football World Cup in this period. These are our best Q2 listening figures ever. It's down marginally from our all time record in Q1 but given that there's less Premier League football in this period, it's a fantastic result for us."
Absolute Radio (which is available on AM nationally, on FM in London, on DAB and online) reported an average weekly reach of 1.65 million, up 3.8% year on year and up 18.2% quarter on quarter and the highest since the rebrand of the station in 2008.
The Absolute Radio network, which includes digital stations such as Absolute Classic Rock and Absolute 80s, had an average weekly reach of 2.90 million, up 43.4% year on year and 21.8% quarter on quarter and the station's widest reach in nine years.
In terms of total hours the Absolute Radio network also performed strongly reporting an average of 24.30 million listening hours every week, up 21.7% year on year and 36.8% period on period and its highest figure in 10 years.
Clive Dickens, chief operating officer of Absolute Radio, said: "The growth in this quarter has been driven by a fabulous quarter for Absolute Radio. We're on a 10-year high in hours and a nine-year high on reach.
"Even before taking these figures into account Q3 is looking like a buoyant quarter [in ad spend terms]. We're experiencing double digit year on year revenue increases."
Global Radio's Heart network had a weekly reach of 7.69 million, down 1.2% year on year but up 3.4% quarter on quarter, and total hours of 54.14 million a week, down 9.5% year on year but down 5.2% quarter on quarter.
The Capital network, launched by Global Radio at the start of this year, has a weekly reach of 6.88 million in Q2, up 2.4% from the first quarter of 2011, and listening hours of 45.60 million, up 3.5%.
Richard Park, executive director and director of broadcasting at Global Radio, said: "The Heart and Capital Networks have secured excellent results this quarter showing further consolidation of the networks – it's been another great quarter for us."
In its first Rajar since it joined the national DAB platform on 21 March Jazz FM reported 592,000 listeners a week in Q2 2011, its largest audience since it re-launched as a digital only station and up 29.7% year on year and 19.6% quarter on quarter.
Richard Wheatly, chief executive of Jazz FM, said: "The Jazz FM teams have been working incredibly hard this year on launching the station nationally and continuing to introduce high quality programming.
"In the last three months we launched the Peppermint Candy swing show with Broken Hearts DJs and the Ronnie Scott's show with Jumoke Fashola, both of which have introduced Jazz FM to new audiences and the figures reflect that perfectly."