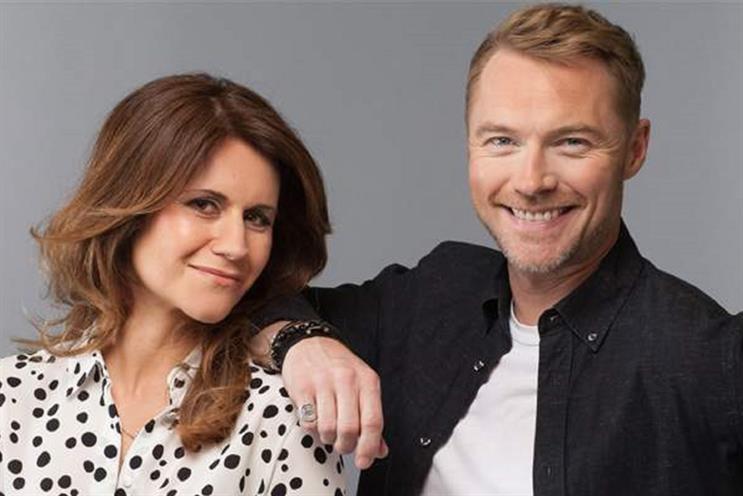 With audience numbers stable at the largest national network – Global-owned Heart – the other most popular stations all grew compared to their average weekly reach in Q1 2017.
Heart network stayed steady at 8.71 million listeners, while its Global stablemate Capital network was up 3.8% to an average weekly audience of 8.06 million.
The figures show a marked contrast to the previous two quarters, which were typified by slow or stagnant growth.
Meanwhile in the results for the three months to 25 June, Classic FM grew 7.8% quarter on quarter, to 5.78 million, and Bauer's Kiss network was up 6.4% to just less than 5.4 million listeners.
Similarly, Global's Smooth network expanded by 4.1% to 5.09 million listeners.
Richard Park, group executive director and director of broadcasting at Global, said: "We've had another superb set of scores right across the group.
"We have the top four commercial radio brands nationally and we've seen a record high for the Smooth network. As we celebrate 25 years of Classic FM, it's fantastic to see the UK's first national commercial station grow its reach to 5.8 million listeners."
Year-on-year figures were not as buoyant, with Heart network down 2.7% and Kiss network down 2.4%.
However, the other three largest stations were all up on Q2 2016, with growth for Capital network (2.6%), Classic FM (4.9%) and Smooth network (2.7%).
Havas Media publishing manager Rich Hall said: "With a reach percentage increase year on year this looks to be another very robust Rajar period for commercial radio.
"The introduction of new stations are bringing more listeners into the commercial radio space as opposed to cannibalising the existing audience, which is an incredibly positive step for the industry as a whole and will hopefully encourage stations to expand their offering even further."
The national breakfast shows stayed relatively flat, with only significant growth at Classic FM, which saw its loyal following rise to 1.92 million, up 14.5% quarter on quarter, and up 12.4% on the same time last year.
Still in the lead is the Kiss breakfast show, with Rickie, Melvin and Charlie, which pulled in an average weekly audience of 2.04 million.
And while Magic FM's breakfast show has tailed off by almost 20% since it attracted an audience of 1.35 million a year ago, the lure of former Boyzone star Ronan Keating as its new presenter from September could see a reversal of its fortunes.
Other changes in the national radio space will see former Capital Breakfast presenter Dave Berry host the afternoon Home Time show on Absolute Radio from 2 October, after he announced his switch from Global to Bauer earlier this year.
Bauer Media's group commercial director Simon Kilby said: "To compete and protect our audiences, we've had to invest in distribution and content – investment in digital radio and in talent like Ronan Keating and Dave Berry.
"We are really positive about the quality of our programming and talent as we look to the next three, six and nine months."