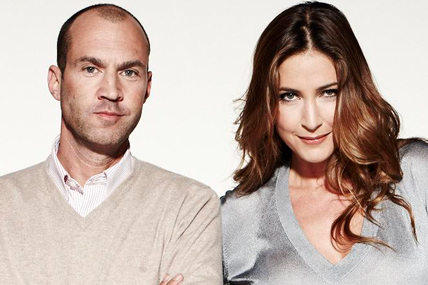 According to the latest Rajars, it attracted 200,000 more listeners each morning than its nearest rival.

Capital's breakfast show averaged 1.03 million listeners per week between 6am and 10am, according to figures for the three months to 20 September, up from 987,000 listeners in the same period of 2008.

There was further good news for Global Radio, with Capital's stablemate Heart 106.2, hosted by Jamie Theakston and Harriet Scott, leapfrogging Magic 105.4's Neil Fox to take the second spot with 816,000.

Fox lost more than the 69,000 listeners he gained in the second quarter to command a weekly average of 780,000. Despite the fall, Magic's breakfast show continues to attract 42,000 more listeners than it did in the same period last year.

The third quarter, which encompasses the summer months, is usually a time when listeners fall across the industry, and this year was no different.

In London's top-five breakfast shows, only Global's LBC 97.3's fifth-placed flagship show with Nick Ferrari managed to increase listeners quarter on quarter, up 49,000 to 553,000.

The breakfast show by the former Sun journalist is now on the heels of Bauer's fourth-placed Kiss 100, which slipped 178,000 to 611,000 listeners.

For full analysis of the Q3 Rajars, read Media Week's 3 November print edition.