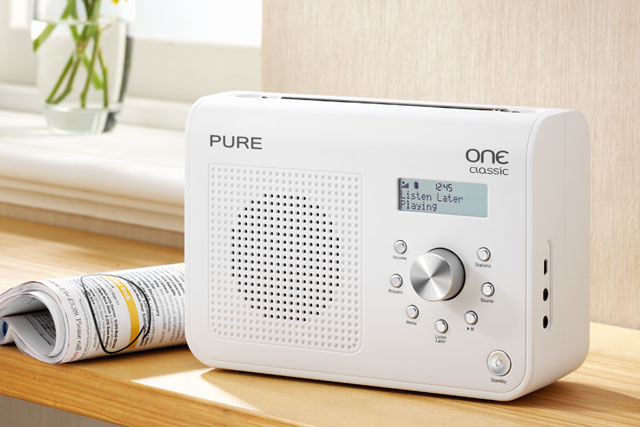 The big news in London was Global Radio's 95.8 Capital FM and Heart London 106.2 leapfrogging Bauer Media's Magic to become the number one and two stations in London respectfully.
GMG Radio's Smooth celebrated the end of its first year as a national station with its highest ever reach and hours, while sister network Real Radio also reported a record audience, as did GMG Radio as a group.
Absolute Radio reported a small quarterly dip in its audience but its eighties spin-off suggested there might be something in their decade-themed strategy, and the radio group is leading the way in the transition to digital.
Digital radio's share of radio listening hit its highest level to date at 28.2% during the third quarter and the range of digital formats accounted for a record 304 million listening hours, up from 289 million in the second quarter.
The BBC had a good quarter, led by a strong BBC Radio 1 and BBC Radio 2 and contributing to a slight decline in commercial radio's share of listening, down from 43.7% in quarter two to 43.3% in Q3 and down from 43.4% in Q3 last year.
To find out more information about how the national brands performed see the full table.
What do you think of this quarter's Rajar figures?
Michael Williamson, associate director, head of radio, Carat
"An encouraging set of results. It's good to see All Radio's reach remain above 47 million for the third consecutive quarter.
"Global will be delighted to see 95.8 Capital FM record its highest reach figure in eight years, taking it back to the number one spot in London.
"The healthy battle for the coveted number one spot in London is as strong as ever.
"Digital radio listening continues its momentum. The increasingly popular Radioplayer has pushed internet listening hours up by 32% year on year and almost 50% of listeners do some digital listening each week.
"These are just a few of the success stories of today's results."
Tom Thacker, broadcast buyer, UM London
"Q3 2011 has posted some interesting results over the notoriously unpredictable summer period. Digital listening is moving in the right direction with noteworthy performances from the likes of Absolute 80s along with the BBC digital portfolio.
"This is reflected in overall digital listening habits with a market share of over 28% now at last making greater inroads into the analogue listenership.
"Although the original digital switchover date of 2015 is now looking increasingly unlikely momentum will be key in which can only be aided by continued growth of digital stations."
Stacey Pratt, head of radio branded content, investment, MediaCom
"It is clear that Smooth's national format is working well – up nearly 4% in the quarter, but more impressively – 9% year on year.
"It's significant that their audience was also markedly boosted in London – a notoriously competitive market. The Real network also saw a healthy increase, especially when looking at their yearly growth.
"Bauer's stations suffered this quarter, with noticeable drops on Magic and Kiss. However, we must be mindful to look at the longer term trends and Bauer's Place portfolio still reaches nearly nine million people a week.
"The quarter has seen the new format national networks do well (ie Capital and Smooth) which shows that investment in brands (from both a programming and marketing perspective) is key, as well as allowing the formats to 'bed in' with listeners."
Follow Maisie McCabe on Twitter @MaisieMcCabe