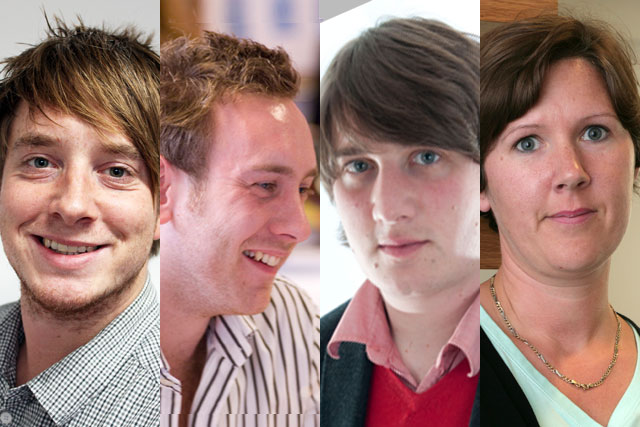 According to the Rajar figures for the third quarter of 2012, Bauer Media's London stations Kiss 100 and Magic 105.4, which broadcast from the BT London Live events in Victoria Park and Hyde Park respectively, achieved strong audiences.
Although the core Absolute Radio station, which also broadcast from Hyde Park, did increase its reach in London, the station's overall reach across the UK declined year on year, which one radio buyer said would have "disappointed" the broadcaster after a strong Q2.
Overall, commercial radio performed okay in a busy quarter where there were lots of demands on people's time. However, a number of buyers highlighted the apparent "plateau" in digital radio growth as an area of particular concern.
Tom Thacker, radio buyer, UM London
"In the week in which we waved our final goodbye to analogue TV in the UK, the Rajar survey of Q3 2012 suggests it will be some time yet before we do the same for radio.

"With over 89% of the population tuning in each week, overall radio listening remains in a healthy position, aided in particular by strong performances from several of the leading commercial stations and networks in this quarter.

"However, the ever so slight decline in overall audience reach during the last 12 months hasn't helped progress on digital platforms. Yet from a solid base of more than 47 million a year ago, a fractional drop of 500,000 since then is clearly not a cause for concern.

"But the knock-on effect is that with a market share of 31.3%, digital growth has plateaued in Q3 2012 – a frustratingly familiar occurrence to those who have been monitoring digital progress closely over recent years."
James Tyrell, deputy head of radio, MPG Media Contacts
"Overall commercial reach remains relatively static this quarter (-0.1%), a positive result given the disruptive Olympic period where television was always going to be at the forefront of coverage. As expected, TalkSport made slight gains with a 3.4% increase (period on period).

"Absolute Radio will be disappointed with the latest results, posting a drop of 12.4% (period on period). This however comes off the back of decent growth over recent Rajars, so it will be interesting to see how they end the year.

"Magic 105.4 has had an extremely successful quarter and can now claim to be the largest-reaching commercial station in London, knocking Capital FM off the top spot.

"Digital radio growth has been increasing rapidly over the last few years, but surprisingly plateaus for the first time with these latest results. Despite an increase (6.3% year on year) of all adults claiming to own a DAB device at home, overall digital share decreased by 0.2%. Listening hours are also down and now stand at 320 million hours (-1.8% period on period) for all digital devices.
Ross Nester, investment account director, Manning Gottlieb OMD
"Overall this is a solid but not spectacular set of results for commercial radio. The overall reach numbers are almost flat compared with the last quarter, however 1.7% is quite a big fall year on year, and worse than the BBC's performance.

"It was a good Rajar for Bauer, especially in London. Magic rose to number one and Kiss 100 also posted 14.6% growth [year on year] to rise to the third-highest station by reach.

"Global Radio's results are more mixed though. Both Capital and Heart have seen year-on-year declines nationally and in London. However, Capital still has the number-one breakfast show in London and Classic FM has grown reach year on year.

"Outside of the big two groups, TalkSport did well to get back over three million reach, but Absolute Radio has failed to hold onto the strong gains it made last quarter and has fallen back below three million for its total network, despite some growth on their digital stations."
Erica Taylor, trading operations director, Starcom Mediavest Group
"Despite a slight decline in overall listening this quarter, commercial radio continues to deliver the numbers with more than 33 million people tuning in for the third quarter in a row.

"Bauer seem to have had a great quarter with a particularly strong performance from Magic and Kiss in London. It seems as though their investment in programming and events has paid off.

"The effect of the Euros and the Olympics has had positive and negative connotations for commercial radio, with some stations fairing better than others. TalkSport has been on the positive end of these results with a 3.4% growth in reach [period on period], with coverage of the Euros and a heightened general interest in sport the likely reason for the additional ears.

"Those who managed to escape the summer of sport seemed to have tuned into Jazz FM. A strong growth of 8.9% in reach [quarter on quarter] has been witnessed and, more impressively, a 40.2% increase in hours.

"Conversely, more mainstream networks such as Heart and Capital have seen slight declines in the last quarter. This may well be down to a change in behaviour, as these audiences would have been more likely to switch from their usual radio listening habits to embrace the early morning Olympic coverage on the BBC."