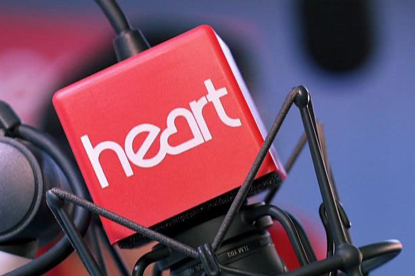 Although the Global-owned station has remained at the top of the national league tables for seven consecutive quarters, this year had seen its weekly audience dip to 8.987 million in Q1 and 8.86 million in Q2.
But listeners now top 9.14 million, marking a return to 2014 levels when the station clocked up an entire year of more than nine million listeners.
The latest Rajar radio audience listening figures show Heart's 3.2 per cent growth this quarter and 0.8 per cent year-on-year rise.
The second most popular station nationally is Heart's Global stablemate Capital, which attracted just more than 8 million listeners in the quarter to 20 September, an increase of 4.8 per cent on Q2, and 2.5 per cent year on year.
Steady growth has been a hallmark of the third quarter across the largest national stations, with Classic FM also achieving a strong result.
The third largest station, which is also owned by Global, reversed the decline of the last quarter to hit 5.487 million listeners, an expansion of 4 per cent on Q2, and 5.5 per cent year on year.
Richard Park, the group executive director and director of broadcasting at Global, said: "This is a great result for Global as we reach more listeners than ever before. It's always pleasing to see strong growth from across the portfolio.
"While Heart and Capital continue to be the UK's most popular radio brands, I'm particularly delighted to see both Classic FM and Smooth joining them by pulling in 5.5 million listeners each."
And after a record result for Kiss in the previous quarter – with a 13.1 per cent year-on-year increase helping it climb to 5.24 million listeners in Q2 – the Bauer Media station is now snapping at Classic FM's heels.
The Kiss network drew in an audience of 5.454 million in Q3, following double digit growth of 12.3 per cent on the same quarter last year, and up 4.1 per cent on the previous quarter.
Overall, national commercial radio stations recorded 18.167 million listeners for the three months up to 20 September, up 7.2 per cent on the same period last year.