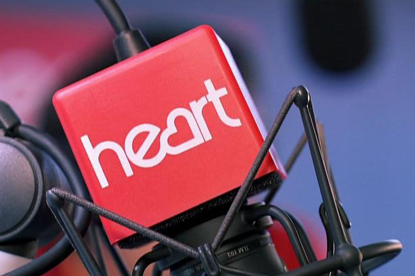 The Global-owned network attracted an audience of just over 9.1 million in the period to 18 September after dipping to 8.95 million in the previous quarter.
The expanded audience is a return to Heart's comfort zone: the network had 9.01 million listeners in Q1, 9.15 million in Q4 of 2015 and 9.14 million this time last year.
When taking Heart Extra into consideration, the Heart brand reached 9.6 million listeners each week in Q3.
Although the network increase is a mark-up of just 1.6% on the previous quarter, it does mirror the low level of growth in the national radio landscape in Q3.
Global's Capital – the second largest national network – drew in 8.06 million weekly listeners, a small increase of 2.6% on the previous quarter. Its Capital Xtra station has boosted the brand's weekly reach to 8.74 million.
Meanwhile, Bauer's Kiss network may have seen its audience contract by 1.8% on Q2 to an average weekly figure of 5.43 million listeners, but it still managed to stay ahead of Classic FM, which experienced a larger 4.2% quarterly drop, which took it down to 5.28 million.
Likewise, the fifth most popular radio network nationally – Global-owned Smooth – fell to a weekly audience of 4.75 million in Q3, down by 4.2% on the previous quarter and by 2% year-on-year.
Global's founder and executive president Ashley Tabor said: "I'm incredibly proud that Global has 24.6m [listeners] tuning into a Global station every week.
"Capital has achieved a new high with 8.7 million people tuning in every week, with Capital London breakfast with Dave Berry, George & Lilah continuing to lead in London.
"We've also seen strong growth around the UK in important cities including Liverpool, Manchester and Birmingham as well as in Scotland and Wales. I'm a very proud Globaller today."
Some of the smaller national stations did particularly well in Q3, with Bauer's Absolute Radio up to 2.64 million weekly listeners, a jump of 21% on the previous quarter and 24.4% year on year.
Similarly, Radio X network – which was relaunched in September 2015 from its previous incarnation as XFM – grew 20.6% in the year since its revamp, and 6.4% on last quarter, taking its audience to 1.27 million.