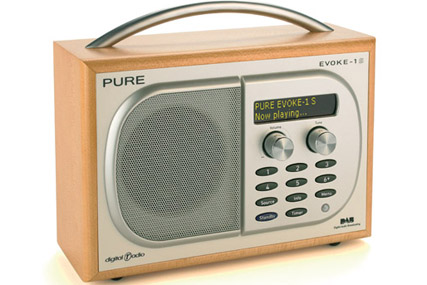 TalkSport's weekly reach was down slightly year on year to average 2.5 million listeners, but the talk radio station recorded total listening hours of 20.4 million a week, up 13.6% year on year and 4.4% quarter on quarter

Moz Dee, programme director at TalkSport, said: "20.5 million hours is great but we can build on that. TalkSport knows what it is about: we talk about sport. And we're going concentrate on doing it better and bolder by investing in talent and rights."

Absolute Radio, which operates national AM and London FM licences, reported a decline in both listeners and total hours year on year, but managed a 2% rise in hours quarter on quarter. Clive Dickens, chief operating officer of Absolute Radio, said: "Reach is important but it's not the most important thing. Hours are about engagement."

Amanda Barrett, radio engagement specialist at UM, believes the problem with Absolute is that its "awareness levels are so low". Barrett said: "The rebrand hasn't reached most people so Absolute Radio really needs to do some marketing. They have not maintained their marketing and it's affected their audience figures."

A new Absolute campaign will launch this month and Dickens said it will be the station's second biggest investment in marketing since the launch activity. He added: "The campaign will be about driving awareness of the brand and our breakfast shows."

Global Radio's Heart 106.2 FM and 95.8 Capital FM performed well in London, pushing Bauer Media's Magic 105.4 off the top spot for the first time in nearly three years. Richard Park, director of broadcasting and executive director at Global Radio, said this is a sign the stations are "continuing to drive forward".

Heart 106.2 FM surged into the lead with an average of 1.88 million listeners a week, up 4.8% year on year. 95.8 Capital FM reached an average 1.827 million people a week, up 12.5% year on year, while Magic 105.4 fell to 1.821 million listeners, down 8.8% year on year.

Magic 105.4 managed to retain the top spot in terms of share in London, with 6.1% of London listening, because its total number of hours exceeds both Capital and Heart by more than 1.5 million. However, while Heart built hours year on year, both Capital and Magic lost hours.

Steve Parkinson, managing director of Bauer Radio, London, said: "Magic, Heart and Capital are all within 60,000 of each other and there is a real marketing battle between them. People are listening to Magic for longer. Total hours are important because that's what we trade off."

An average of 7.26 million listeners tuned into a Heart station for a total of 58.7 million hours in the final three months of 2009. The Heart network gained both listeners and total hours year on year but saw a slight decline in the six months since the rebrand was completed.

Global's Park said he was pleased with Heart's performance. Park said: "Year-on-year Heart is half a million up and in many locations, such as Oxfordshire and Plymouth, it is beating BBC Radio 1. The Heart network is Britain's number one commercial network."

Global's national station Classic FM remains the biggest commercial station with an average of 5.13 million listeners a week, but its weekly reach is down 10% year on year and 5.7% quarter on quarter. Park said Classic could have been affected by the buzz around Terry Wogan leaving Radio 2.

Matthew Landeman, board director at Aegis media agency Carat, said: "Classic FM's results are quite a big shift and a bit of a concern. But it's a mixed bag for Global as they got good news for Heart and Capital."

The Digital Economy Bill currently passing through Parliament will provide for the major AM and FM stations to migrate to DAB two years after 50% of all listening is via a digital platform. Park said: "The Digital Economy Bill is extremely important for coverage and the development of digital listening. The best is yet to come."

Although digital listening was up 14.2% year on year to 20.9% share of all radio listening, it was down 0.9% quarter on quarter. Landeman commented: "It is important the industry focuses on driving digital. A couple of quarters of negative growth would be bad."

Yesterday, Digital Radio UK, the company preparing the UK for the digital radio upgrade, announced the digital radio signal in London will be improved this year.
By the end of the year, all homes and offices will receive all the DAB multiplexes, which Digital Radio UK hopes will help the uptake of DAB.