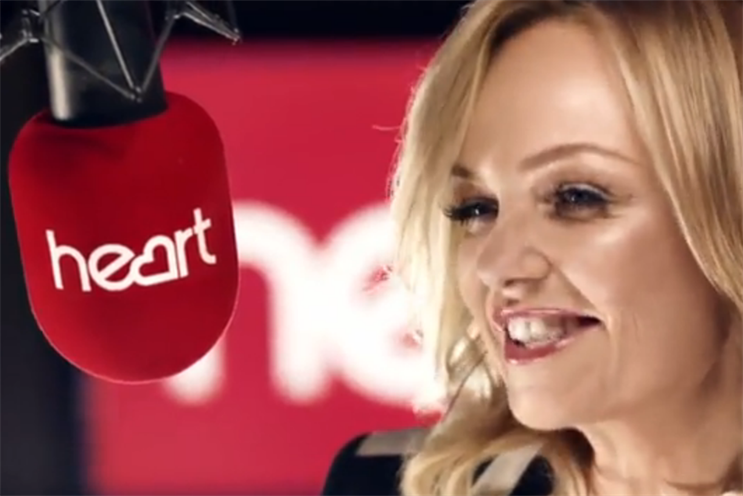 Since ballooning to an audience of 9.1 million in the first quarter of 2014, the Global-owned station has maintained its popularity for the entire year, according to the latest Rajar radio audience listening figures.
In the final quarter to 14 December 2014, Heart pulled in an average weekly audience of just more than nine million, well ahead of its nearest rivals.
Although the station experienced a slight loss of 0.4 per cent of its listeners compared to Q3, the overall annual growth hit 23.8 per cent.
However, its Global stablemate Capital UK – the second most popular station nationally – did not fare quite so well, losing 2.5 per cent of its weekly reach against the previous quarter.
Capital's weekly audience of 7.16 million also represented a 4.5 per cent drop year on year.
And while Classic FM also lost a few listeners over the year, the third largest national station managed a 7.1 per cent uplift between Q3 and Q4, ending the year with 5.57 million people tuning in each week.
Smooth's huge year-on-year jump of 41.7 per cent brought its listening figures to around 4.8 million each week, while the station also made small gains in the final quarter, adding just more than 2 per cent to its audience.
Over at Bauer's Absolute Radio, year-on-year growth of 9.8 per cent brought the station's listening figures to around 3.9 million, although this was a decline on the previous quarter when it pulled in more than four million.
TalkSport took a hit both in its year-on-year and quarterly figures, dipping to three million listeners in Q4, down 6.4 per cent on the same quarter in 2013 and down 4.5 per cent on the third quarter of 2014.