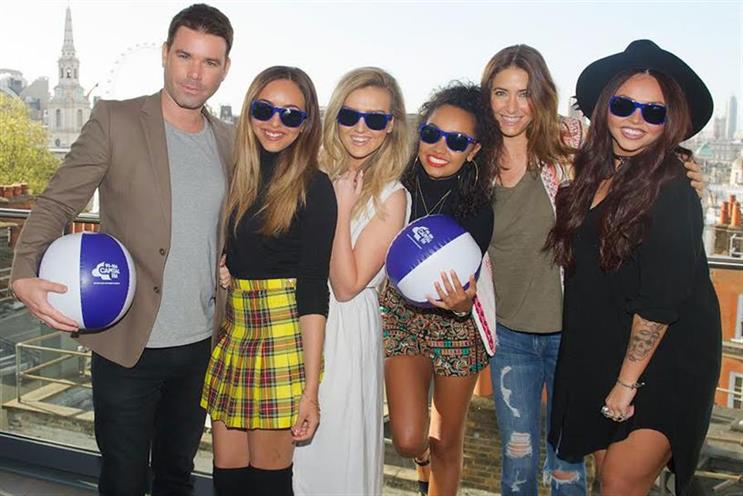 After dropping behind Kiss in the previous quarter, Global-owned Capital managed to scrape a lead in the three months to 20 December 2015.
The station attracted a total 2.1 million weekly listeners, compared to Kiss's 2.015 million-strong audience.
However, while the two stations remained in the top spots, neither had a particularly buoyant quarter, with Capital losing 0.4 per cent of its listeners compared to Q3, and Bauer Media-owned Kiss shedding 3.5 per cent in the same period.
The two largest stations' breakfast listeners remained loyal though, with Capital's Dave Berry and Lisa Snowdon helping grow the show by 10.2 per cent in the fourth quarter.
The team pulled in 1.08 million weekly listeners during the period, despite Global announcing that Snowdon would be leaving the Capital breakfast show at the end of 2015 after more than seven years presenting.
Kiss also managed double-digit expansion in its breakfast show, with its presenting team of Rickie, Melvin and Charlie growing their audience from 755,000 to 872,000 – an increase of 15.5 per cent.
The rise wasn't quite enough to knock Bauer Media's Magic off its second place breakfast spot, as 21.3 per cent growth quarter-on-quarter meant 935,000 weekly listeners.
Meanwhile, Heart picked itself up after dropping out of the big four breakfast shows in Q3 2015 with a 44 per cent surge in listeners taking it up to a weekly audience of 741,000, compared to just 514,000 the previous quarter.
Both Magic and Heart also performed well overall in London, experiencing a quarterly boost in listeners of 12.3 per cent and 8.6 per cent respectively.
Magic's total weekly audience of 1.9 million was also a nine per cent hike on the same period last year, while Heart's 1.8 million listeners represented a 1.2 per cent rise year-on-year.