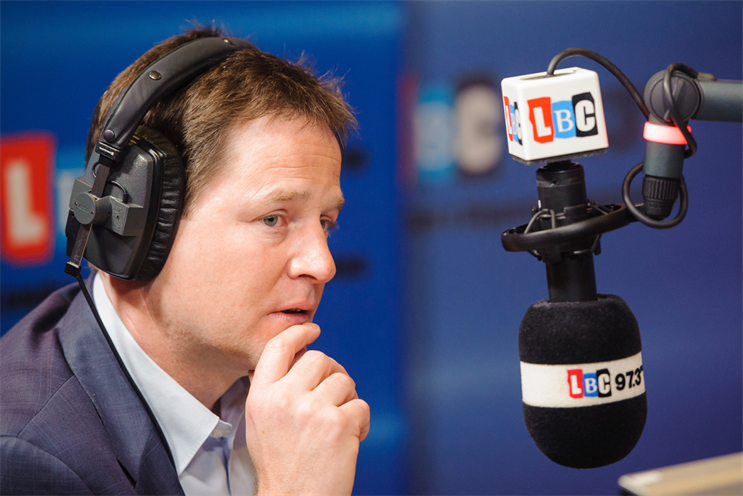 More people are listening to radio than at any time in the past 15 years, according to last week's Rajar figures for the final quarter of 2013, with 48.4 million adults tuning in a week.
It must be noted that, in the period 16 September to 15 December, the BBC's Radio 1 and 2 were the strongest performers, with Chris Evans attracting his biggest audience ever (9.2 million) on the Radio 2 breakfast show.
Global Radio's 95.8 Capital FM is London's number-one commercial station and Capital maintains its position as the UK's top commercial radio network with 7.5 million listeners. However, Global Radio's Heart brand fell slightly (0.8 per cent).
Ashley Tabor, the founder and executive president at Global Radio, says: "Global's strategy of 'national brands delivered locally' continues to really deliver. It's fantastic to have the number one, two and three commercial radio brands in Capital, Heart and Classic once again."
TalkSPORT enjoyed another strong quarter, attracting 3.2 million listeners – a 6 per cent year-on-year rise.
It was a plucky performance from the UTV brand, battling for market share against BBC Radio 5 Live (up 2.6 per cent to 6.28 million).
The programme director, Liam Fisher, who replaced Moz Dee last year, credits changes to talkSPORT's breakfast show, including the introduction of a revolving cast of ex-sportsmen alongside Alan Brazil, with helping to drive the station's success. He adds: "It is encouraging that new shows in 2013 from Colin Murray and Johnny Vaughan have performed well in their first full Rajars."
Fisher believes more people are listening to radio because of its greater accessibility: "These figures for listener numbers are a 15-year high across radio. Speech radio is performing strongly as well. People can listen more easily with apps and tablets so now it's easy to listen on the move, to record and listen back again so you can pick and choose."
Elsewhere, LBC was boosted by shows from the Deputy Prime Minister, Nick Clegg, and the London Mayor, Boris Johnson. LBC 97.3 increased its reach by 6.2 per cent year on year to 958,000 listeners, though this was down more than 10 per cent on the third quarter of 2013. LBC, a London talk station, goes national this week, presenting a further challenge to 5 Live.
Bauer's Passion portfolio, home to brands including Kiss, Kerrang! and Heat, celebrated breaking the ten-million listener mark for the first time. Bauer's newly acquired Absolute Radio Network also performed strongly, reaching 3.5 million listeners (an increase of 7.5 per cent year on year). However, Bauer's Magic UK was down 3.5 per cent to 3.6 million. The newly combined reach of Bauer/Absolute is 16.4 million consumers every week in the UK.
Howard Bareham, the head of radio at Mindshare, notes that the trend is for younger-listenership stations, such as Kiss and Capital, to post strong figures while those at the more mature end of the market, such as Magic and Heart, are taking hits.
Meanwhile, digital listening now accounts for more than a third of the total, while mobile is also growing strongly in the 15-24 age group. Vizeum's associate broadcast director, Claire Kent, expects digital to continue growing along with even greater competition from new platforms not included in the Rajars, such as Spotify and iTunes Radio.
A sector in flux? Certainly. A medium in decline? Definitely not.