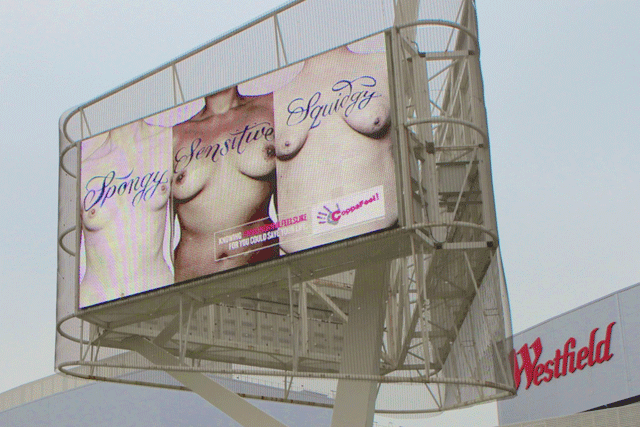 Each body is painted with a word describing how their breasts feel to them and has been shot by Rankin.
The "#whatnormalfeelslike" campaign by Karmarama is intended to normalise and desexualise breasts and allow women to take ownership of the ways in which they are described.
Words painted on the women include, "squidgy", "spongy" and "bobbly".
The strategy was developed after research found that women aged between 18 and 30 years-old find it difficult to find words to describe their breasts.
The ads are running across digital outdoor sites at Westfield Shepherds Bush, St Enoch's in Glasgow and Cavern Quarter in Liverpool. All sites are owned by Ocean Outdoor, which is supporting the campaign.
The campaign will also run in women's magazines throughout October, as part of Breast Cancer Awareness month.