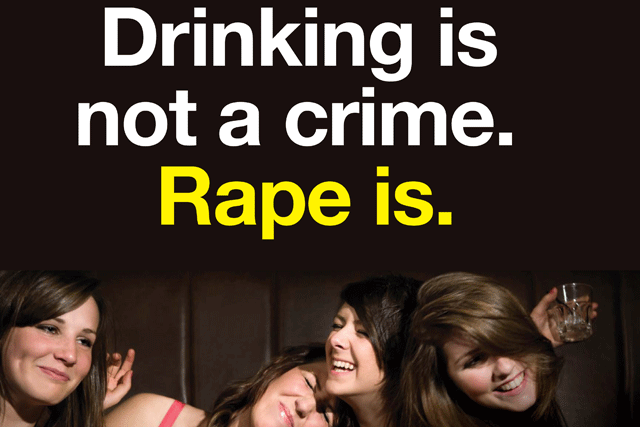 The poster campaign states: "Drinking is not a crime. Rape is."
It continues: "No matter how much she's drunk… No matter what she's wearing… No matter if you've already kissed…sex without consent is rape."
The posters, which first ran in Scotland, are being distributed by the 44 Rape Crisis centres across the UK into local communities, including shopping centres, sports centres and local libraries.
The Rape Crisis campaign is keen to target men and women during the Christmas period while seasonal parties are taking place.
The London arm of the charity is understood to have approached the Greater London Authority (GLA), requesting that the body allocate money for advertising spend to the capital's portion of the campaign.
Rape Crisis England and Wales is an umbrella body for 44 rape Crisis centres across the UK that provide support and advocacy work for female victims of sexual violence.
Earlier this month, Barnardo's, the children's charity, launched a new campaign to explain the long-term benefits of its work, under its "Believe in Children" brand message.
Follow Loulla-Mae Eleftheriou-Smith on Twitter @LoullaMae_ES