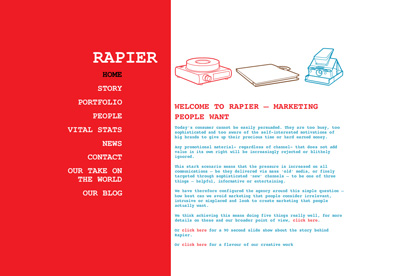 Rapier won the business after a pitch against Targetbase Claydon Heeley, in a process managed by COI.

It will be responsible for creating a campaign that aims to raise awareness to vulnerable workers of their employment rights and inform the public of the help available to them if they feel that they are not being treated fairly.

Work will roll out on a national scale over the next two years and will cover issues such as minimum wage and employer abuse.

The campaign will also look to raise awareness of the work undertaken by the Employment Agency Standards Inspectorate and will contain details of a hotline that was launched in May.

Rapier will work closely with Delaney Lund Knox Warren on the project after it landed the above-the-line account earlier this month.