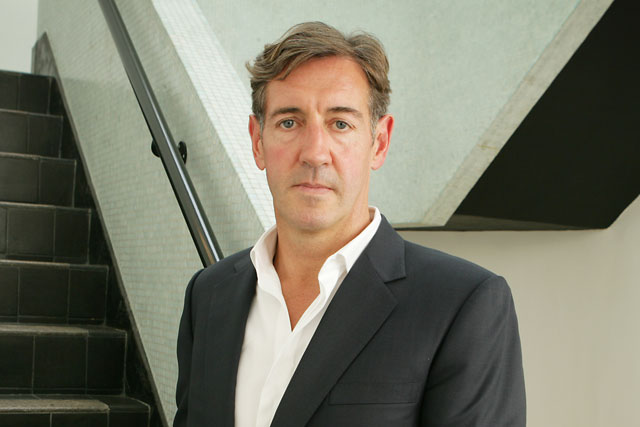 To those facing redundancy or owed money by Rapier, which entered administration last month, the news that it would be reborn in a joint venture with CHI & Partners Holdings was only of passing interest.
While rumours had been circulating that the agency was on its uppers throughout August, it was finally put into administration on the 24th of that month. Quite how many of the 35 members of staff will lose their jobs, the scale of their severance and the ratio that creditors can hope to get back are still being thrashed out.
The week after the administrators were called in, the CHI founding partner Johnny Hornby went to the salvation of his friend, Rapier's chief executive, Jonathan Stead, with plans to relaunch the agency. This coincided with phone calls to the Campaign office from disgruntled creditors claiming to be owed money. Among them is Stead's former partner John Townshend, the founder of Now. It is believed that he is owed in the order of £500,000, a final payment for the 10 per cent shareholding he once owned.
Visitors to the Rapier website hoping to find evidence of staff reaction to the news from one of the six webcams dotted around the company's Battleship Building in London will have been disappointed. The offices seemed largely empty.
While the reason for the demise of Rapier is apparent - a sustained period of account losses that caused its revenues to tumble - the speed of its fall from being crowned Campaign's Direct Agency of the Decade less than three years ago is astonishing. Just a few years ago, when companies such as Creston and Photon were still busy writing large cheques for UK independents, rumours went round that Rapier was a target and that a bid of £50 million had been offered to, but turned down by, Stead. This is something he denies.
The loss of its defining clients, Lloyds TSB and Virgin Media (arguably through bad luck - something that any agency can expect to endure at some point in its existence), seemed to mark the start of the rot setting in - but when RAC and Yell also walked, the question of Rapier's survival became more difficult to ignore.
Just before Rapier's decline set in, Stead paid himself a dividend of £2.9 million from the company in 2010. In retrospect, the timing of the payment was particularly unfortunate and has sparked some mischievous reactions this past week. Paul Silburn, the executive creative director of Saatchi & Saatchi, summed up many people's initial feelings in a posting on Twitter. He wrote: "Rapier in admin but Jonathan Stead paying himself £2.9 million feels like a David Brent moment. 'On a more positive note, I've been promoted.'" Rapier staff will perhaps have felt the same but found it less funny.
In fairness, Stead says that the money was partly used to clear existing debts and that he hasn't drawn a salary - or another dividend - since this 2010 payment.
To some, the decision to put the company into administration came from a combination of factors - most notably bad luck and bad planning. Insiders say Rapier failed to build a broad enough client base to see it through tough times; others (including Stead's white knight, Hornby) argue that it failed to assemble a team that gelled after the creative supremo Townshend finally walked.
If Stead had been more willing to distribute his shareholding, there may have been a more unified front, observers say. It didn't help that he seems to make little secret of his considerable wealth. With homes in St Tropez, Notting Hill and Dorset, and a collection of expensive cars, Stead has enjoyed the lifestyle of the successful entrepreneur. And the move into the Battleship Building was another example, arguably, of hubris. The agency never seemed able to fill the building - while it was an amazing space, what staff were there seemed to rattle around like peas on a drum (there was never much to see on those webcams).
The hiring of expensive talent such as the high-profile executive creative director, Ed Morris, and the strategy partner, John Shaw, also seemed to show a lack of reality as to what Rapier was in the post-Townshend era, while their lack of personal chemistry - and Morris' alleged disdain for direct marketing - meant that they were an unconvincing team.
Stead refutes this, but admits that the chemistry between the senior team wasn't right. "Ed and John are enormously talented individuals, but clearly the way Rapier was configured wasn't working," he says.
Stead admits that he made a "significant investment in people and premises" and that this coincided with the loss of Virgin Media. And, in fairness, the loss of RAC and Yell were due to factors that no-one could have foreseen - new management teams that wanted a different agency.
Ben Stephens, a managing partner at VCCP me who worked at Rapier as the managing director, says the Rapier proposition became "confused". He explains: "It started out as a direct agency and then became exceptional at producing integrated work, but with DM at its heart. Stead then decided that he wanted it to be an ad agency, but I'm not sure that people actually bought that."
The new Rapier, Stead promises, will continue the principles of the old: "It will have creative strategy, technology and data at the heart."
As for what CHI gets out of it, Hornby acknowledges that there is a "personal aspect" to the deal. "I've known Jonathan a long time," he says. One other observer is rather less sympathetic to Hornby's apparent magnanimity: "It's basically just rich boys looking after each other." Another adds that Hornby has simply saved Stead further embarrassment.
Nonetheless, Hornby thinks it a wise strategic investment: "It could be a sizeable and profitable business in the next few years. Jonathan's got the appetite to rebuild his business." While emphasising that it will be Stead's agency to run, he seems to want to ensure that it remains in the direct communications sphere rather than attempt to compete against mainstream ad agencies, which many would say was one of its biggest errors.
If Stead learns from the mistakes of Rapier mark one, then Hornby may yet prove to be right. For those people and companies that were left jobless or owed money by its demise, it's still pretty cold comfort. In any case, the downfall of Rapier is a cautionary tale of over-ambition and bad timing.
CHI & PARTNERS HOLDINGS
CHI & PARTNERS LONDON: Ad agency founded in 2001; 170 staff working across 22 clients with billings of £156 million.
CHI & PARTNERS NEW YORK: Founded in 2009; 120 staff working across eight clients.
M/SIX: Media agency founded as MCHI in December 2008; 60 staff working across ten clients including Virgin, Britvic and News International.
THE BOX: A fast-turnaround agency founded in 2009; four offices and 98 people working across nine clients in London and the US.
THE SOCIAL PRACTICE: Founded in 2011; 12 staff working for clients including Argos, Anchor, Simply Tap and the RSPCA.