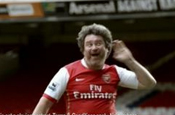 The bank is understood to have held a pitch between the two agencies on its DM roster, EHS Brann and Rapp, with a result expected shortly.

Details of the scheme have not yet been revealed, but it is thought that it will reward Barclays customers every time they use their Barclaycard.

Barclays split its £15 million below-the-line account between EHS Brann and Rapp in August 2006.

EHS was given responsibility for the brand's planning and strategy, and was appointed to create all of its Barclaycard work.

In June 2008, it was also appointed to handle Barclays' Goldfish account, a credit- card service that offers customers incentives for every time they use their credit card.

Rapp works across all of Barclays banking and insurance services, and its savings and investment schemes.

It also promotes the bank's sports sponsorship activity, including its alliance with the Premier League.