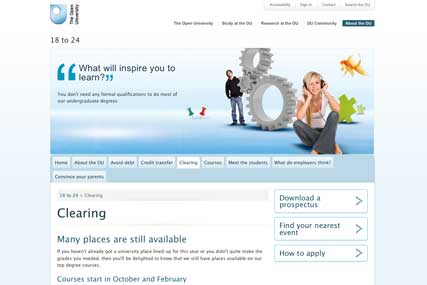 The agency picked up the business, which is estimated to be worth around £2 million, following a pitch against undisclosed agencies.
Rapp's appointment means that it is now responsible for handling all of Open University's media activity.
Last November, the agency picked up the university's £8 million above-the-line media work, following a pitch against Mindshare.
The previous incumbent on the Open University's below-the-line media account was Response One. Dig For Fire DMG handles the creative work on the business.
Rapp will now handle planning for areas including direct mail, directories, e-mail, SMS and third-party inserts.
David Meadows, the head of marketing communications at Open University, said: "We look forward to extending our relationship with the agency."