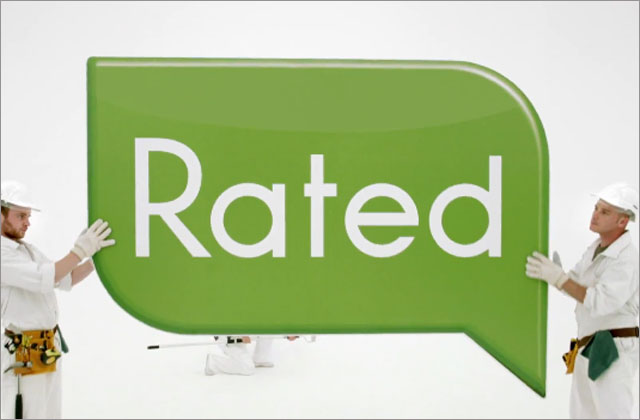 The campaign created by VCCP features a voiceover from Spencer, who has become the brand's new celebrity ambassador. The TV ad will be supported by radio, print and online activity.
Spencer will work with RatedPeople.com to lend his expert opinion to those looking to buy, sell or add value to their property. He will also contribute regular guest posts and interviews on the RatedPeople.com blog, offering his advice to RatedPeople.com's homeowners.
The national ad follows a trial TV spot aired in Scotland last year for four weeks.
Matteo Pizzarello was the executive and creative director. Art direction was by Maria Chryssikos while the copywriting was done in-house.
Marek Mossakowski, director or brand at RatedPeople.com, said: "With the success of the TV and radio campaign in Scotland last year, it was a natural progression to roll the campaign out nationally.
"The TV and radio ads in Scotland helped in building awareness, driving traffic to our site and creating revenue momentum. We've taken these objectives into 2012 to further grow the business."
VCCP was appointed to the £4m integrated account in October last year.
Follow Sara Kimberley on Twitter @SaraKimberley