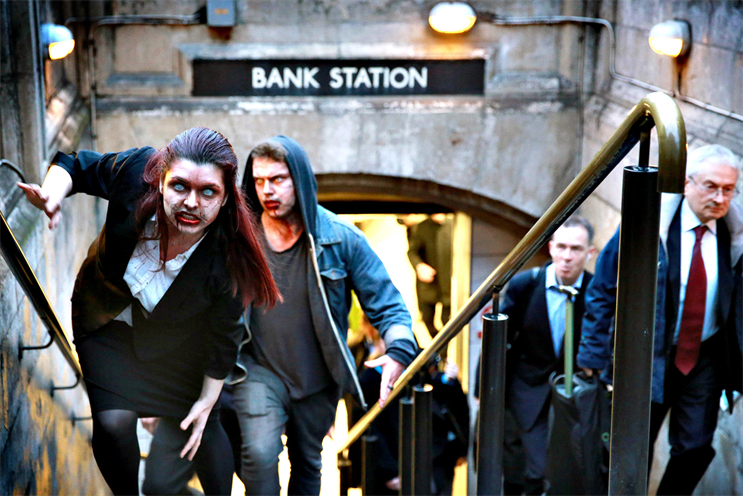 The company is thought to be speaking to four agencies. It plans to hold a pitch and choose a winner by the end of this month.
The winning shop will develop activity that will run this summer and introduce RateSetter to the mass market.
It is understood that a substantial amount of the £5 million in funding that RateSetter received from its shareholders in June 2013 will be spent on the campaign.
RateSetter has previously created advertising in-house, such as press work and a small-scale online campaign, which included a film that featured people dressed as zombies roaming the City of London.
Ian Cruickshank, RateSetter's chief marketing officer, will lead the pitch.
RateSetter is one of the three best-known peer-to-peer lending companies, alongside Zopa and Funding Circle. However, RateSetter plans to compete with banks to capitalise on public distrust of them since the financial downturn.