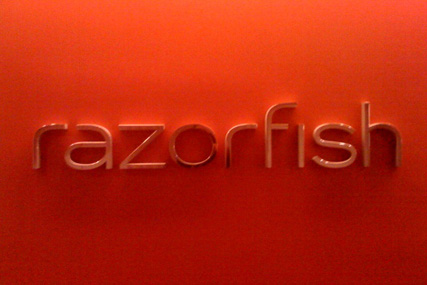 Unveiling the closing terms of the deal, first publicly confirmed in August, Publicis Groupe revealed it has acquired Razorfish from Microsoft in exchange for 6.5 million Publicis Groupe shares, plus $286.8m in cash.
The deal is highly significant for Publicis Groupe - it means it has met its goal of generating 25% of its total revenue by the end of 2010.
Razorfish will be folded into VivaKi, the Publicis Groupe media and digital umbrella encompassing Starcom MediaVest Group, ZenithOptimedia, Denuo, Digitas and VivaKi Nerve Center.
David Kenny, managing partner of VivaKi, will be responsible for the integration of Razorfish into Publicis Groupe.
Razorfish, one of the largest interactive marketing and technology companies in the world, has been increasingly advising marketers on how best to employ social media and social influencers.

The agency has offices in the UK, US, Australia, China, France, Germany, Japan and Spain, and clients include Carnival Cruise Lines, Ford, MillerCoors, Levi's, McDonald's and Starwood Hotels.

When Microsoft bought aQuantive, the parent company of Razorfish, in May 2007, it was the company's biggest acquisition to date. At the time, it was viewed as a bid to match Google's activities in the interactive ad space, following its acquisition of DoubleClick.