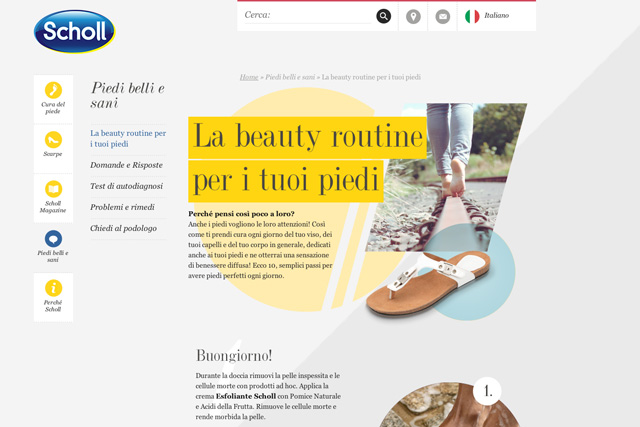 The Publicis Groupe agency won the business after a competitive pitch against Iris and Italy's Armando Testa Group.
LBi will launch a pilot website platform for the brand in Italy – one of the few markets to offer both Scholl footwear and footcare – later this month, followed by a roll-out of sites in around 15 other markets across Europe and Asia.
The rebranded sites will be used as a foundation for social media activity and online PR, run from each individual market.
They will leverage Scholl's 100-year heritage and aim to promote the benefits of regular foot care as a key part of a daily beauty regime.
Abi Ellis, the group creative director at LBi, said: "We're aiming to engage Scholl's female audience on an emotional level rather than just a functional one, by creating content which demonstrates how regular foot care can reward and empower you every day."