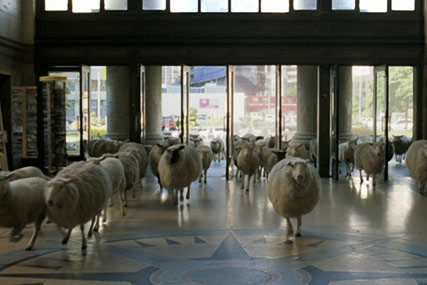 The banking group, which includes the RBS, NatWest, Direct Line and Churchill insurance brands, is in negotiations with the WPP-owned agency. But sources close to RBS have indicated that the advertiser is set to approach rival agencies with a procurement-based brief as part of a costing exercise.

Other brands under the RBS umbrella include Lombard Direct and Privilege Insurance.

MediaCom netted the consolidated RBS account in 2000 after a six-month pitch process that also included Starcom Motive. In 2006, it added online planning and buying to the offline account.

Recent media activity includes support for NatWest's involvement with cricket in the UK. NatWest signed as the sponsor of Five's 2010 summer of cricket coverage, which involves the bank, a long-standing sponsor of England's one-day home international matches, supporting Five's highlights of England's Test matches.

It also has high-profile sponsorships with the Williams Formula 1 team and sponsors the Six Nations rugby tournament.

NatWest has recently increased its activity with its 'Banking for Business' campaign. Direct Line and Churchill are also high-profile spenders on TV advertising.

M&C Saatchi creates the bulk of NatWest's TV advertising and, last summer, the RBS retail banking creative account moved to the agency. CHI & Partners also works for the group but creative agency arrangements are unaffected by the media review.

RBS has been under pressure to identify savings since it was bailed out by the Treasury to the tune of £76bn during the credit crisis. The Government now has a controlling interest in the group estimated to be 85%.

David Jowett, the managing director of MediaCom in the UK, said that the review was part of a "general costing exercise" and referred further calls to the client.

RBS would not comment on the review.